Last Updated on May 4, 2022
If you regularly get complimented on photos you take, chances are you've thought about selling your work online. And it makes total sense, you're creative, armed with an artistic eye you're not seeing anywhere else on the internet, why let all of that talent go uncompensated (literally)? It might be time to seriously consider selling your photos with Wirestock; an innovative platform that makes the whole process a no-brainer.
If you've ever researched the process of selling photos online, it's very likely that you were flooded with stock content marketplaces that might potentially want your images. And while these are by all means major players in the stock photography game, they still require a slew of manual steps like filling out forms, keywording, etc. A lot of creators—especially ones that are new to photography—can easily feel overwhelmed by the process, often abandoning the idea altogether.
Cue Wirestock—a platform that takes all the manual guesswork out of stock photography, instead letting creators stick to what they do best; creating. Operating with a user-centric approach, the platform makes sure that creators' workflow is as easy as it can be; generating $1 million in sales since its launch in late 2019. Most importantly, Wirestock allows you to submit to multiple marketplaces at the same time, heightening your chances of developing a lucrative and successful side hustle.
Selling Your Photos with Wirestock: Starting Out
So you have a unique eye and a wandering lens. Is this enough to start selling photos through Wirestock? Absolutely. Millions of people visually document their lives online, completely unaware of the commercial potential of their work. They simply settle for a few hundred likes and compliments from their friends and family members; Wirestock urges you to go beyond that.
And with stock content being in such high demand these days, one thing will always remain true—the online world will always be in need of new imagery and fresh ideas. And authenticity will always be key, since stock photography has moved far beyond posey and staged imagery. And even if you haven't been able to carve out an authentic niche for yourself yet—fear not—passions have a way of sorting themselves out, besides, you'll always have market trends available online for a piece of inspiration.
How Wirestock Helps Creators
Keywording and Captioning 
The easiest way to sell your photos online is to have captions and keywords that accurately reflect what's depicted within your images so that consumers have a seamless time finding them. On the surface, this notion does not seem too daunting until you realize—you must do this for every single photo. There are millions of creators who, while armed with a wonderful artistic eye, simply do not possess the knack for these kinds of things. Writing may not be their strongest suit, or they may not have the best command of the English language; the possibilities are endless, but also irrelevant when it comes to Wirestock!
One of the platform's biggest draws is that they automate keywording and captioning for you. Wirestock has a team of metadata experts from all over the world to ensure quality no matter where you shoot your content. By mixing human curation, keyword presents, and technology, the whole process becomes a matter of seconds. This means that the only thing needed from you, the creator, is to simply upload your files onto Wirestock, and the manual steps will be taken care of for you.
Submitting to Multiple Marketplaces from One Place
As mentioned above, a simple Google search is enough to get you flooded with an array of stock content marketplaces, each with their own set of guidelines. And even if you've done the necessary research, a lot of times you'll still be left wondering which specific marketplace will provide you with the easiest way of selling your photos online. And as with a lot of things on the internet, decision anxiety becomes especially real for creators who'd much rather not spend valuable time and energy filling out extensive forms. 
Realizing this, Wirestock instead provides one-door access to the largest content marketplaces out there—Shutterstock, Adobe, Dreamstime, Alamy, Depositphotos, and Pond5 being among the list. So, instead of opening accounts on each and every site, a creator can simply open one account on Wirestock and submit all their images to the largest marketplaces at once; it is also possible to opt-out specific agencies as well. 
Referral Fees
If you're using Wirestock and want to spread the cheer, there is a way of doing so that comes with extra money in your pocket. Referring other contributors to the platform via your referral link (found on the dashboard page of your account) gives you 10% of the royalties earned by them for an entire year. You can find the total number of creators joined through your referral link and the money you've generated as a result on the dashboard as well.
Print Sales
In addition to selling your visual content online, Wirestock also allows users to sell and buy prints directly from a free portfolio provided by the platform. Instead of trying to figure out how to sell photography and art prints on your own; do it through Wirestock— printing and shipping needs will be taken off your shoulders, with a 30% commission on earned royalties.
Getting Paid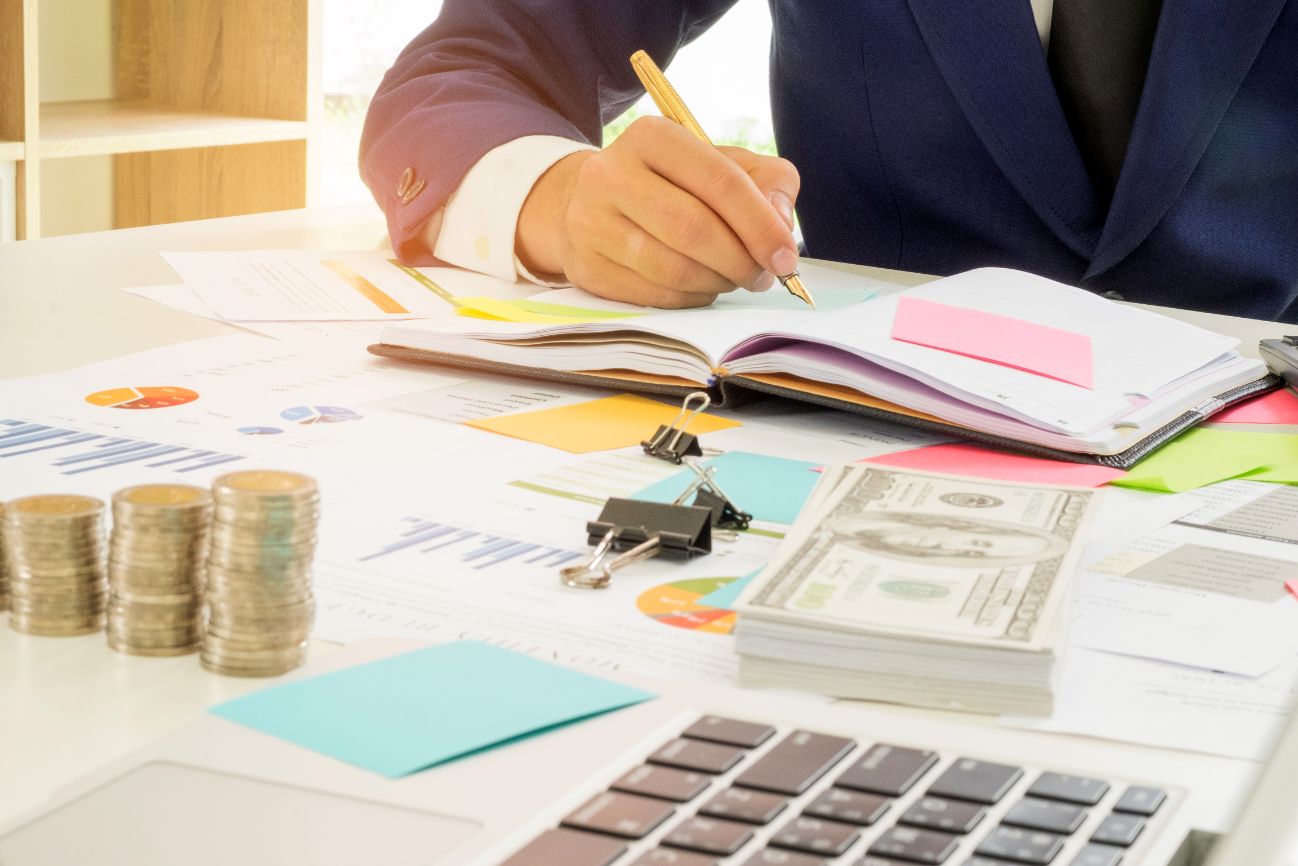 In order to keep track of your earnings (and possibly be able to determine which agency is making you the most money), it's always helpful to have one single place to turn to. It's neater, more productive, and eliminates the danger of forgetting about a marketplace you've submitted to before.
Wirestock oversees this with a clever solution—a single dashboard that helps you track all of your sales from all the agencies without dealing with them individually, even allowing the withdrawal of royalties through a single request. The only thing you need is a minimum threshold of $30.