Last Updated on November 15, 2021
When someone passes, there is a lot of grief and sadness. But accompanied by all these emotions also comes a to-do list of how to prepare for the funeral. 
If you've ever had to prepare for a funeral, you know the stress and the large number of decisions you have to contend with. But is it possible to simplify the process and make buying a funeral casket easier? The answer is yes. Knowing where to look for the best deals, understanding what's important when buying the casket, and knowing when to buy this very special item for the funeral can simplify the entire process. 
Whether you want to prepare for your funeral to save your family the list of tasks or you're currently facing funeral planning for someone else, we have tips and strategies to make purchasing a casket easy. With the coffin out of the way, you and your loved ones can focus on coping with loss rather than spending all their time preparing. 
Why Shop for a Funeral Casket
With planning a funeral comes many decisions you have to take on while coping with loss. 
Will it be a burial or creation? Where will the person be buried? What will guests eat or drink? Will there be a viewing? 
With so many questions to answer, you may be tempted to forego the coffin altogether. You may wonder if a casket is truly necessary for all the stress it will cause.
While some can get away with not having a casket, this may not always be an option. Depending on the state where you live and the circumstances of the death and funeral, a casket may even be required by law. 
Furthermore, if viewing will be part of the funeral, a casket is best. Having a viewing of the body may help mourners cope by confronting the loss for themselves. Seeing is believing, after all. 
Another reason to include a coffin as part of the ceremony is that the person's religion may require a casket for burial. This is another reason to discuss with people what they want and need for their burials ahead of time.
The Difference Between a Casket and a Coffin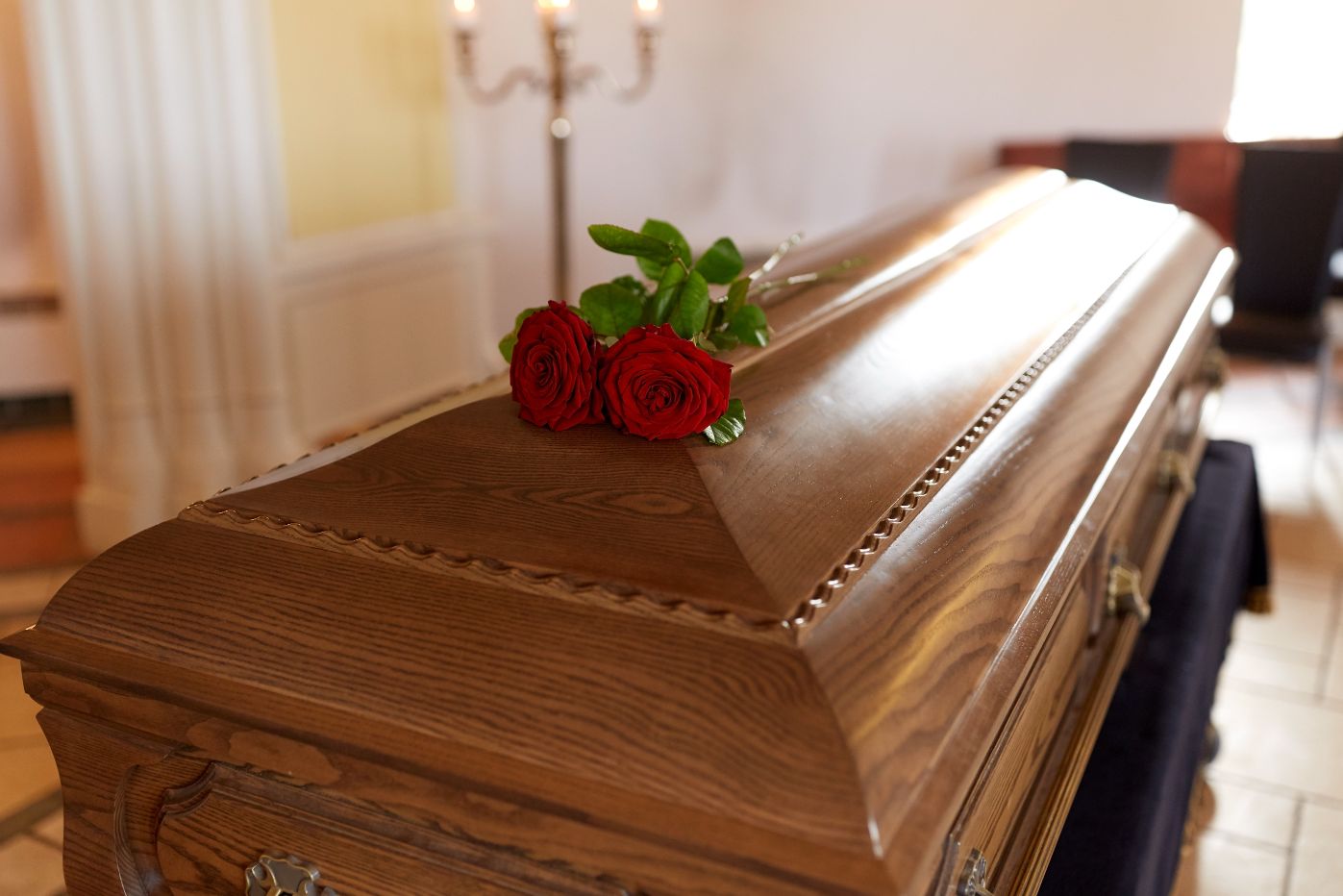 When you're shopping for a funeral, you may see both casket and coffin used to refer to products. You may wonder if there is a difference and if that affects what you should buy. 
The two terms are often used interchangeably. Depending on the situation, there might not even be a difference. The history of the word casket has its roots in simply wanting to ease the blow to mourners rather than defining a different product. 
While "coffin" has a very serious and finite connotation, the word casket refers to an ornate jewelry box. Using the word casket to refer to a burial box is not as popular outside of North America. Funeral homes in America started using the word casket merely to ease the blow. 
However, you may notice that when shopping, a store may use the words to refer to different designs. In that case, coffin refers to the traditional shape of burials boxes. This is the hexagonal, six-sided box. It's wider at the top to accommodate shoulders and more narrow at the bottom for feet because it saved money on wood. 
Whereas a casket is now the more popular version of burial boxes in the United States, this is a perfect rectangle. Caskets may also be more expensive than coffins depending on where you shop. 
Choosing a coffin may save you some money but seeing a coffin may also be strange for modern funeral attendees who anticipate a casket. 
What to Consider for a Casket?
Shopping for caskets doesn't need to be any different from making any other large purchase. If it seems too overwhelming and emotional, take a step back from shopping and try to view it from an analytical standpoint. 
Here are some considerations that you can use as a checklist when you shop for a funeral casket. Hopefully, having this simple checklist of what to look for can help you make shopping even easier. Whether you are purchasing your future funeral casket or one for someone else, use these shopping tips as a guide. 
Find What Fits Your Budget
When looking at caskets, you'll quickly see that there isn't just one price tag. With so many ways available to customize burial boxes, the purchase can be as expensive as you want or as cheap as it needs to be. 
For some, caskets aren't important. It may just be meeting requirements. For those, it makes sense to save money here. For others, they see this as their forever resting place. Having an ornate funeral casket gives them peace of mind. 
So before you start shopping, review your budget. This will help you understand what you should or shouldn't include in your funeral casket. 
Shop Online for the Best Deals
When you shop at funeral homes for your coffin, you'll see a significant markup on the price. You may also be more limited in selection. 
To find exactly what you're looking for at the best price, shop online. Online stores may even run special sales and offer discounts that funeral homes do not. Don't settle for what's readily available. You can find what you're looking for by shopping around before you ever step foot in a funeral home. 
Material
Most brands will offer both metal and wood caskets. Both are a great option, so it comes down to what you prefer and how the deceased is being laid to rest. 
For burials, you can select either material. The benefit of metal is that it can be sealed to protect the body from the elements better. But high-quality wood also works well and is beautiful. 
On the other hand, if you are having a viewing before the cremation, metal will not work. For anyone being cremated with the funeral casket, wood is a must so that it will burn with the body. It provides a beautiful box for viewing the body at the funeral while also making cremation simple with the same container. 
Size
A funeral casket is not a one size fits all purchase. As people are getting larger, some people may need larger caskets for their burial. While oversized coffins might be necessary, they are not always readily available. This is another reason that online shopping is often the best option to find exactly what you need. 
When to Buy a Casket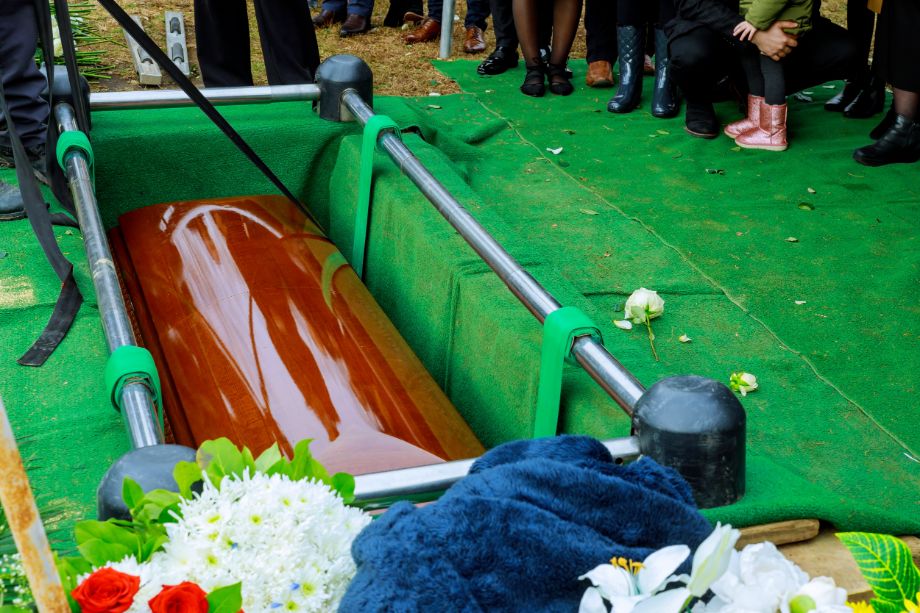 You don't need to purchase the box at the funeral home. It's a requirement that funeral homes use whatever coffin you have purchased elsewhere. This means that there's no reason to purchase only once the burial pieces are needed when you are working with a funeral home. 
Whenever someone needs to buy a funeral casket directly after someone has passed, emotions are running high. Rather than keep the casket as another point of stress on a checklist before burial, purchase a funeral casket for yourself before it's needed. This way, you have plenty of time to choose exactly what you want. 
You can also encourage your loved ones to begin making their funeral arrangements rather than relying solely on the next of kin to handle everything. This way, no one has the added stress of wondering, "What would the deceased have wanted?". 
So when should you buy a casket to be prepared for a funeral? The sooner, the better to avoid unneeded stress. 
Why You Should Shop with a Friend
Purchasing a funeral casket can be an emotional experience. Whether you're overwhelmed by thinking about your passing or grieving the loss of a loved one, it can be a sad purchase to make, and you might need some company.
Don't be afraid to ask for support from a friend or family member. By using the buddy system, you can feel less alone and more confident in your purchase. A friend or loved one can talk you through it and help you make the best decision based on what you need rather than emotions. 
You might feel uncomfortable asking someone to accompany you to buy a funeral casket. Ask someone you are close to. If they don't want to go to a physical store, having someone by your side while shopping online can be a great option. Ask your spouse, child, or best friend. 
When you explain the benefits of being prepared, they will likely be understanding. They might even appreciate that you are saving them the task for the future. 
Final Thoughts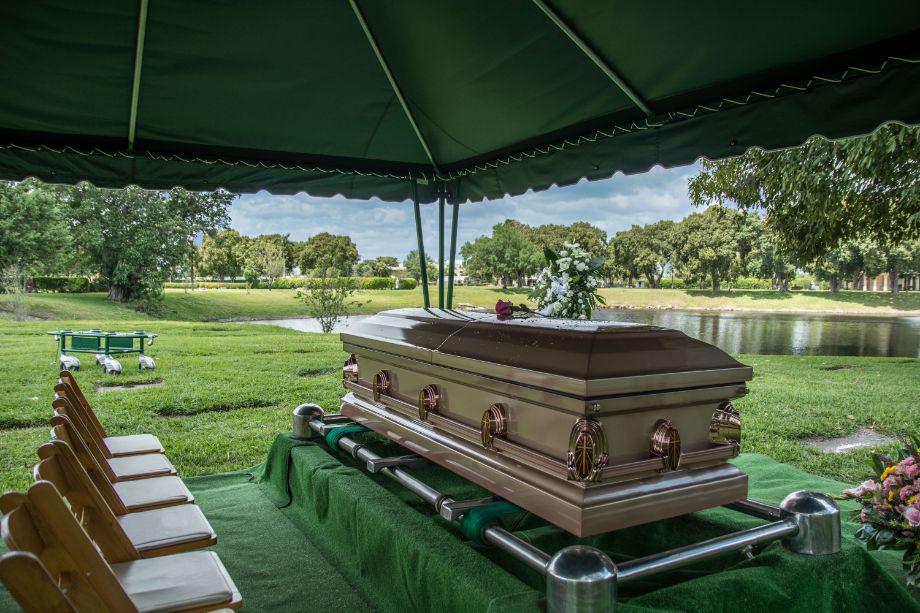 Funerals present many challenges to mourners. No one wants to stress about shopping for the final resting place for their loved one while also mourning and coping with grief. However, understanding how best to purchase a funeral casket will make the purchase process less stressful and emotionally taxing.
It's always better to start shopping for a funeral casket well before it's needed, know what you're looking for before shopping, and do it with a buddy who will support you. And if you're looking for the best deals, casket companies like Trusted Caskets are offering good discounts to make a funeral casket more affordable than ever.