So, you just met someone on one of the best online dating sites and hoping to start a serious relationship with them? Starting a serious relationship can be the start of your love life. How? Stay glued.
Here is a short story. Ted dreams of finding "the one" to live a happy life with. So, he signed up on a "dating site" and met May, who had the same dream.
The duo started a causal relationship, they never had a serious relationship, and soon, it was all over. If you are Ted or May, you should read this to the end.
While it is normal to have one or a couple of hook-ups, hook-up is never true love. There is a limit to how much hook-ups can fill the void of wanting to be loved. 
At some point, you are going to need someone to start a serious relationship with. While you may be the type that does not like to meet random people in the street, true love can come to you through a serious relationship dating site.
Is There a Thing as a "Serious Relationship"? 
We all have a kind of relationship or the other with the people in our lives. It could be a teacher-student relationship, family relationship, business relationship, friendship, mentorship, and so on.
So… What is a serious relationship? It is a romantic relationship that involves two people being emotionally and physically connected. This kind of relationship can be casual or serious.
A causal relationship is when the parties involved are not committed to the relationship. Probably because they just want to fulfill the moment without a promise of forever, or they just do not know how to convert what they have into a serious relationship.
On the other hand, a serious relationship involves the two parties being fully committed to the relationship. The separating factor in the serious relationship meaning is commitment.
Being in a serious relationship goes beyond just caring; you have to be honest and open with each other. To be able to do this, you need to trust each other and be on the same page as to where the relationship is heading.
How to Start a Serious Relationship
Starting a relationship to last forever goes beyond just getting matched on a dating site. There are procedures to take, or you might end up like Ted and May over and over again. 
These are some processes you should never skip in your interaction with that person you are starting with.
Go on a First Date
A serious relationship is a long-term deal, if not a lifetime, so it is wise that you get to know each other first. You should go on a date where you talk and take the opportunity to get to know each other.
There are lots of serious relationship questions to ask your girlfriend or boyfriend on your first dates. Do not hesitate to ask them.
Share your Feelings
Getting into a serious relationship requires that you open up to your partner. You should always share your feelings about each other and everything that goes on between you.
This creates a bond between you and your partner. You are practically getting yourselves involved in each other's lives.
Discuss Your Intentions
Justin went to get a drink at a coffee shop and stumbled into this dazzling Aussie lady. The two started a conversation and found that they had a lot of things in common. He fell in love with her, and soon, they started a relationship that ran smoothly for a year.
He was so in love with her that he thought that they should get married, so he popped the question. To his surprise, she rejected his proposal and revealed that she was with him all the while because she felt he was a good person, not because she saw a future with him.
A mistake Justin made was assuming her intentions. You should always communicate your intentions with your partner to know where you both stand with each other.
Be Honest
Know that when you are getting into a serious relationship, you both are going for a long ride against the world. You do not want to be in the same ship alone with someone you do not trust. Try to know each other better and be honest about everything.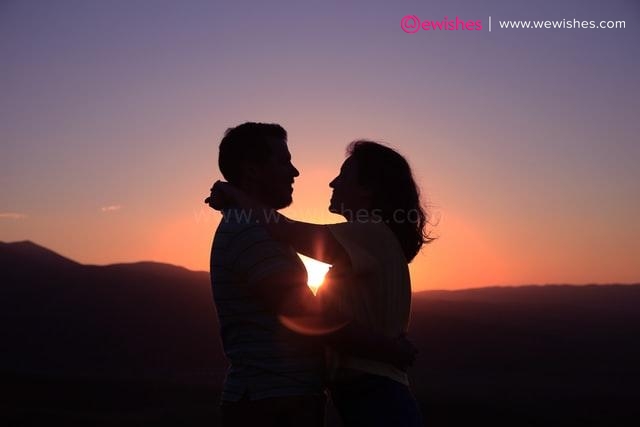 Whether to fill a void in our lives or to drive towards something bigger, every relationship has a goal. Usually, the goal of a casual relationship is to temporarily satisfy sexual or emotional desires. 
Trying to start or get into something serious, you need to outline your serious relationship goals. Know if you want to end up as a family with your partner or not. This serves as your map to Treasure Island.
Many think that you can only have a serious relationship in your 20s. This is not true. It is never too late to start a serious relationship. You can find love again and have a serious relationship after divorce.
To move towards your dream to find true love and live happily ever after, you need to start a serious relationship today.
Are you currently in a serious relationship? Please share your experiences with us and opinions in the comment section below!
Author bio:
Mrs. Green is a family photographer, and writes about relationship psychology. She's a wife and a mother of two adorable kids who won't get bored even for a minute. She completed a photography course in college. She's passionate about photography and writing. She loves personality psychology and to help the couples with advice on the relationship