Find your inner champion with these warrior quotes to help you rise above and tackle anything that life throws your way!
How strong are you really?
Warriors put themselves on the line for what they believe in. No matter how tough the battle is, the warrior never gives up. He learns to endure until he overcomes all the adversities facing him.
In life, you're going to encounter hard times at some point. This means you must be prepared to endure pain and find solutions at any moment.
You must develop the mental toughness of a warrior that will enable you to face and overcome any challenge or adversity life throws at you.
You are the hero of your life and those you care about. Therefore, you have to develop a warrior mindset and learn to grow from pain, setbacks, failures, obstacles, challenges, losses, and all the hard times in your life.
To help you cultivate the mindset of a titan, below is our collection of inspirational, wise, and unbeatable warrior quotes, warrior sayings, and warrior proverbs, collected from a variety of sources over the years.
Don't forget to also check out these military quotes to honor our heroes.
Warrior quotes on having an unbeatable mind
1. "Every victorious warrior draws his strength from the highest source; his love." ― Tapan Ghosh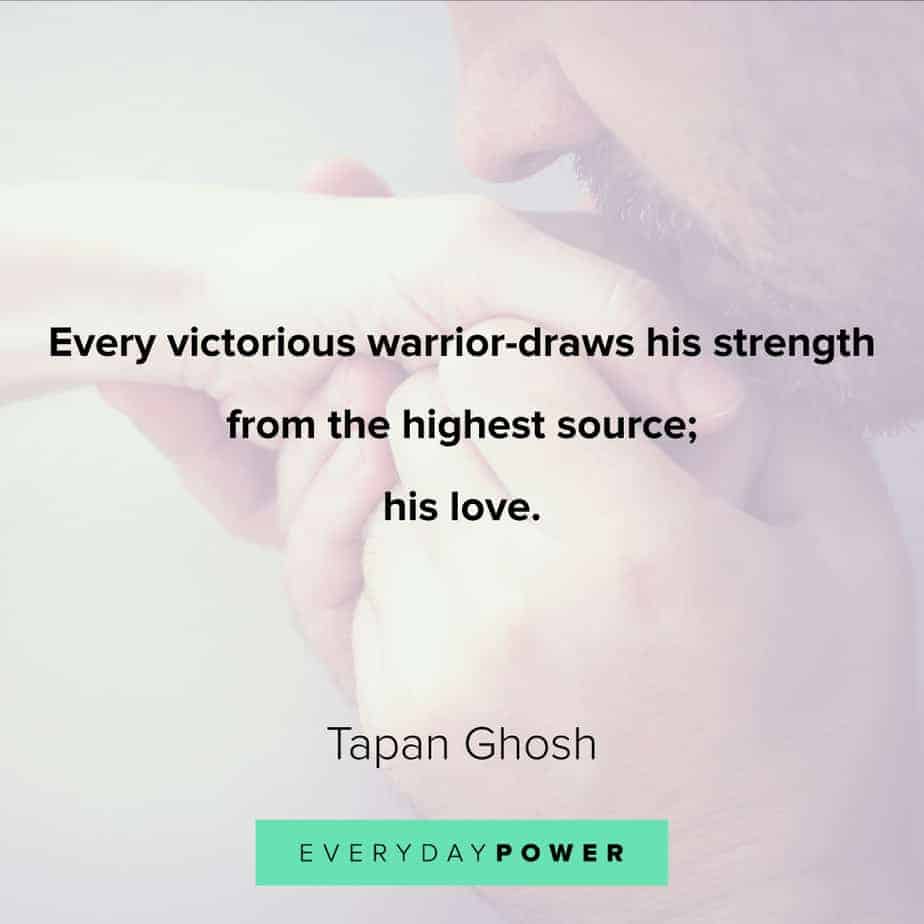 2. "Warriors want a worthy opponent. There is no redress in fighting the pathetic." ― Donna Lynn Hope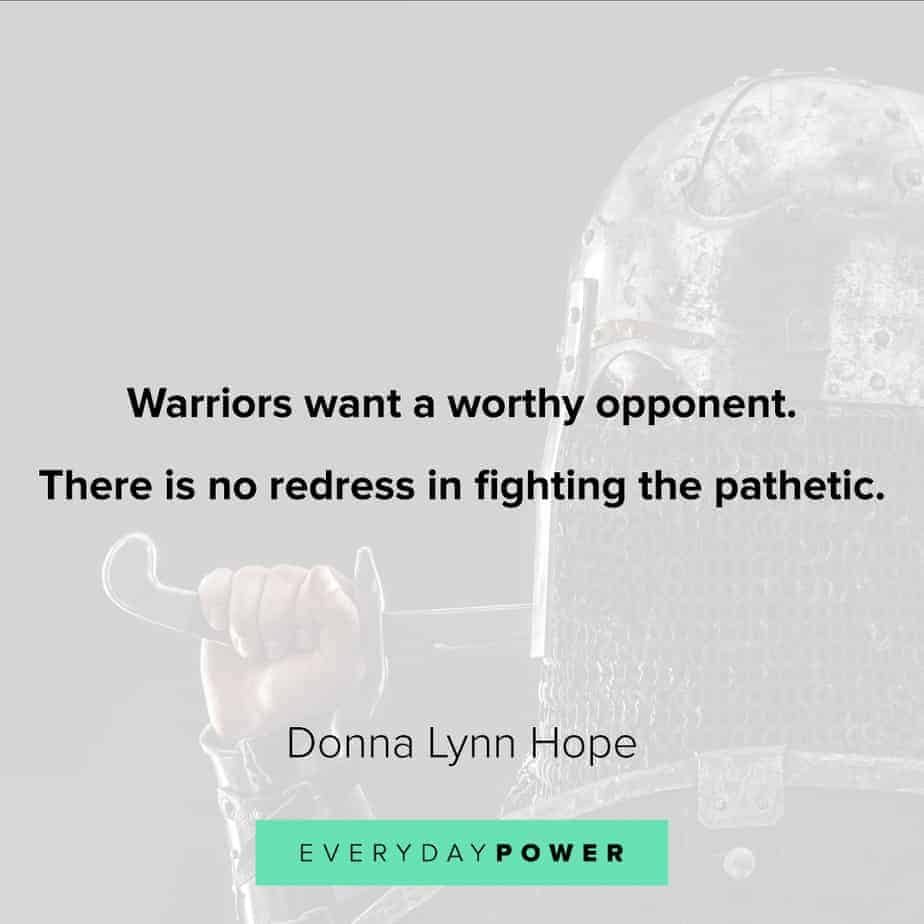 3. "Victorious warriors win first and then go to war, while defeated warriors go to war first and then seek to win." – Sun Tzu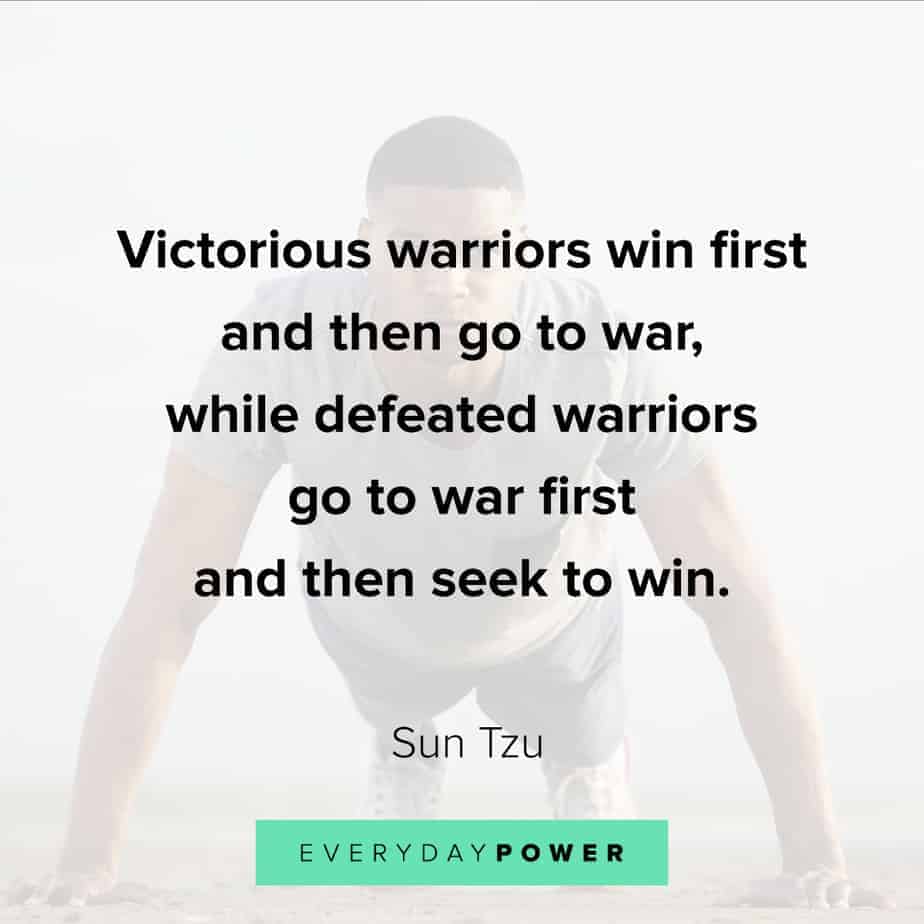 4. "I know what I'm capable of; I am a soldier now, a warrior. I am someone to fear, not hunt." ― Pittacus Lore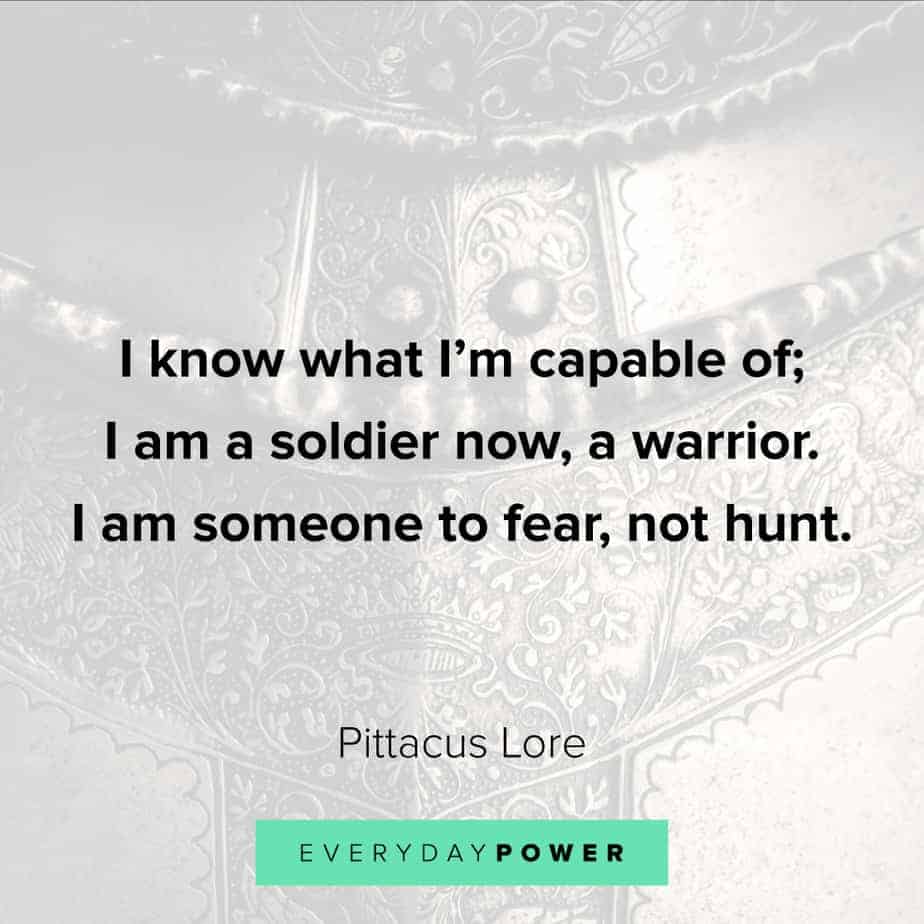 5. "A warrior never worries about his fear." – Carlos Castaneda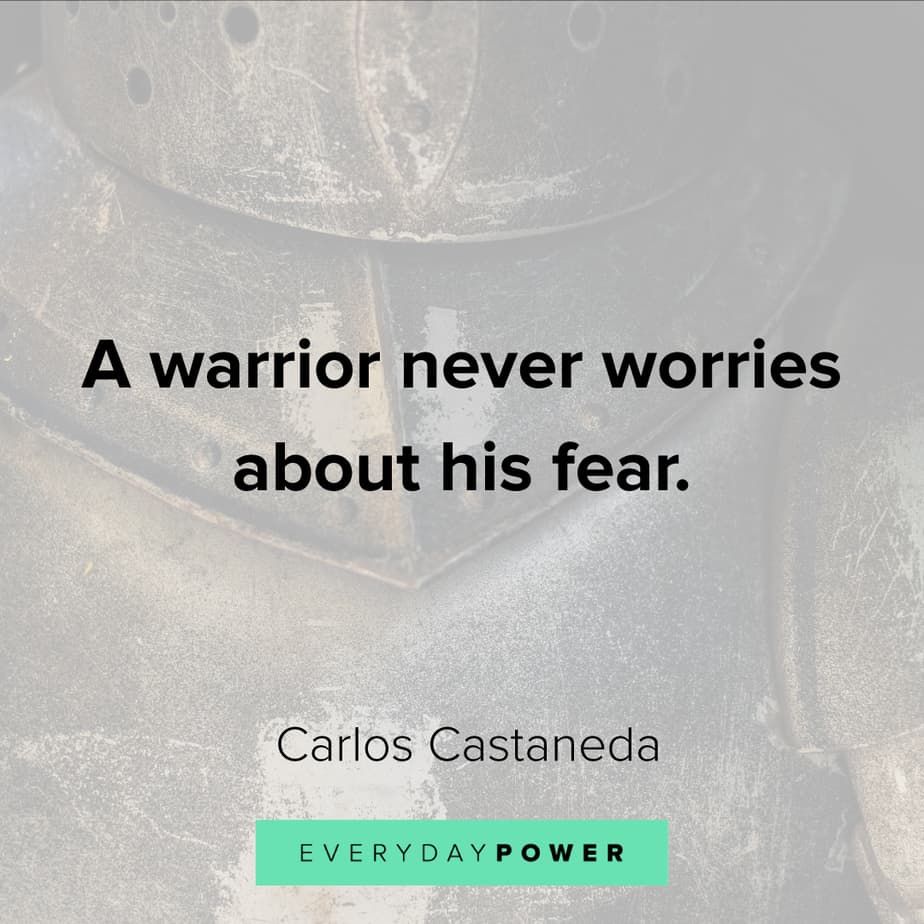 6. "I'm a warrior for the middle class." – Barack Obama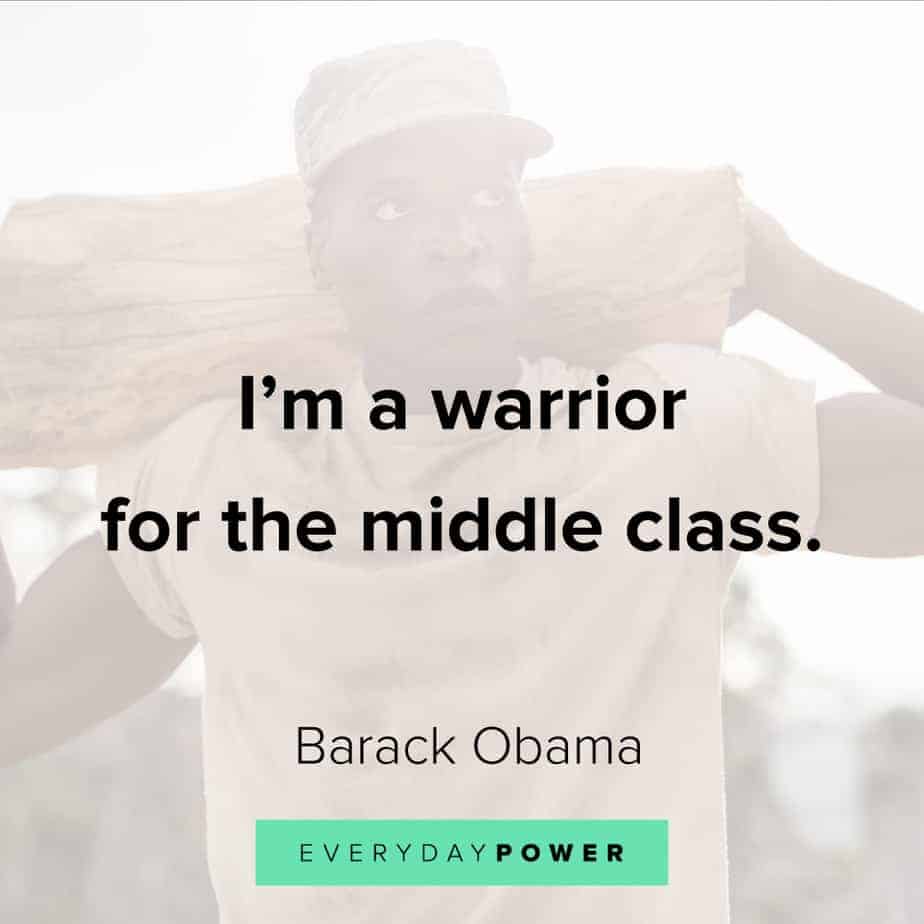 7. "The true soldier fights not because he hates what is in front of him, but because he loves what is behind him." ― G.K. Chesterton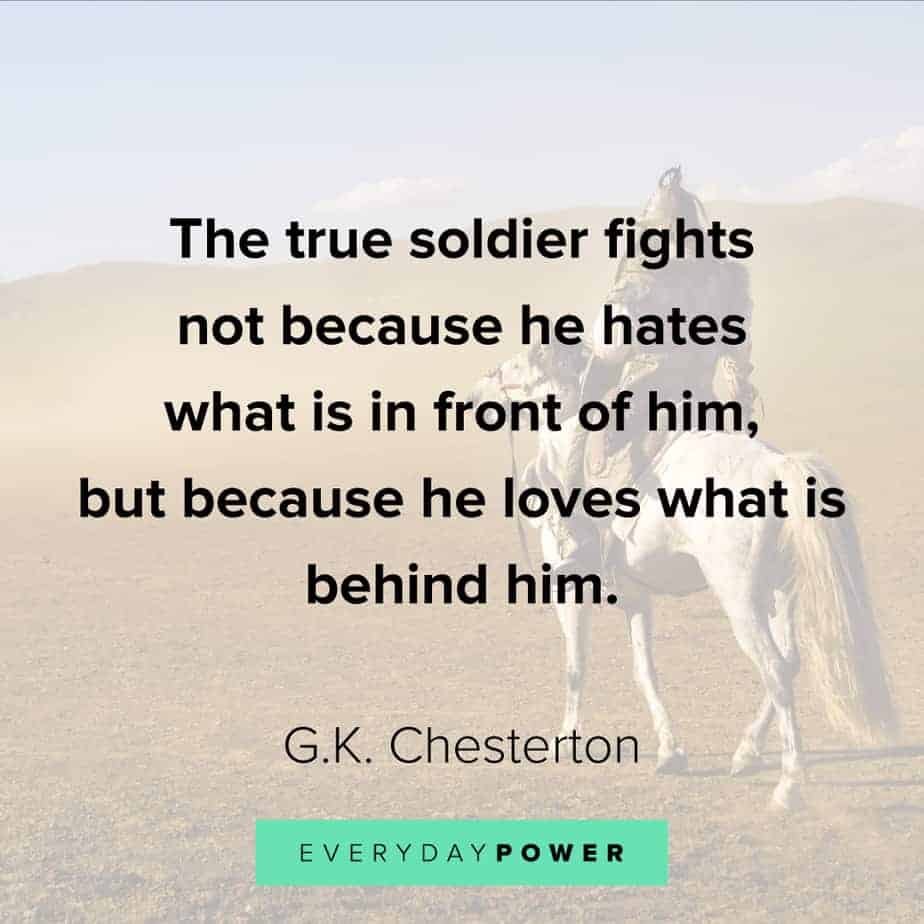 8. "The warrior stands, ready to defend, ready to fight for those he serves. He is a warrior of virtue, A knight of conscience. He is who we all wish to be." ― Anthony T. Hincks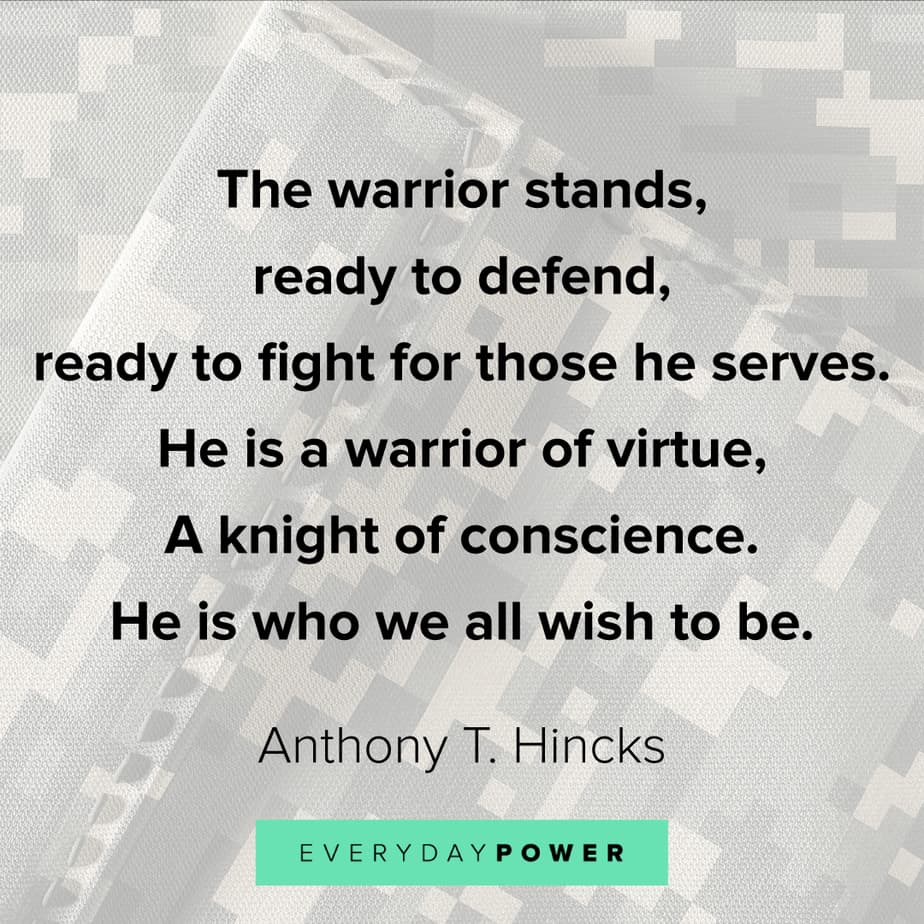 9. "There is no greater warrior than a mother protecting her child." – N. K. Jemisin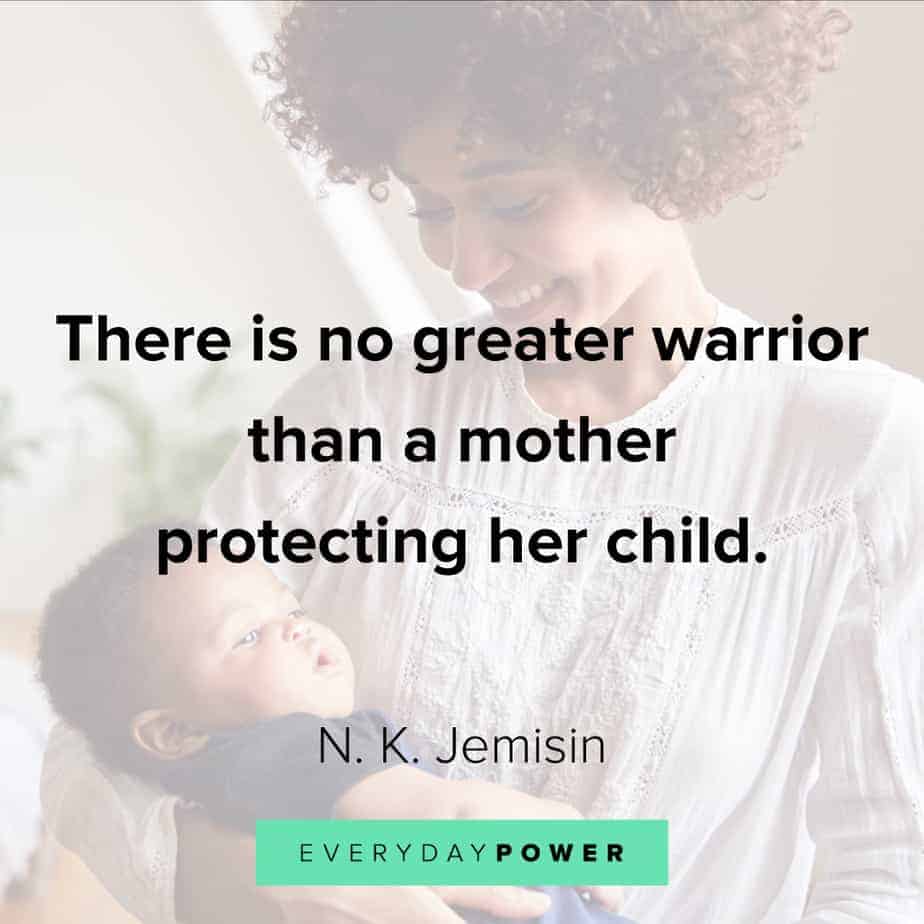 10. "Victory is reserved for those who are willing to pay its price." – Sun Tzu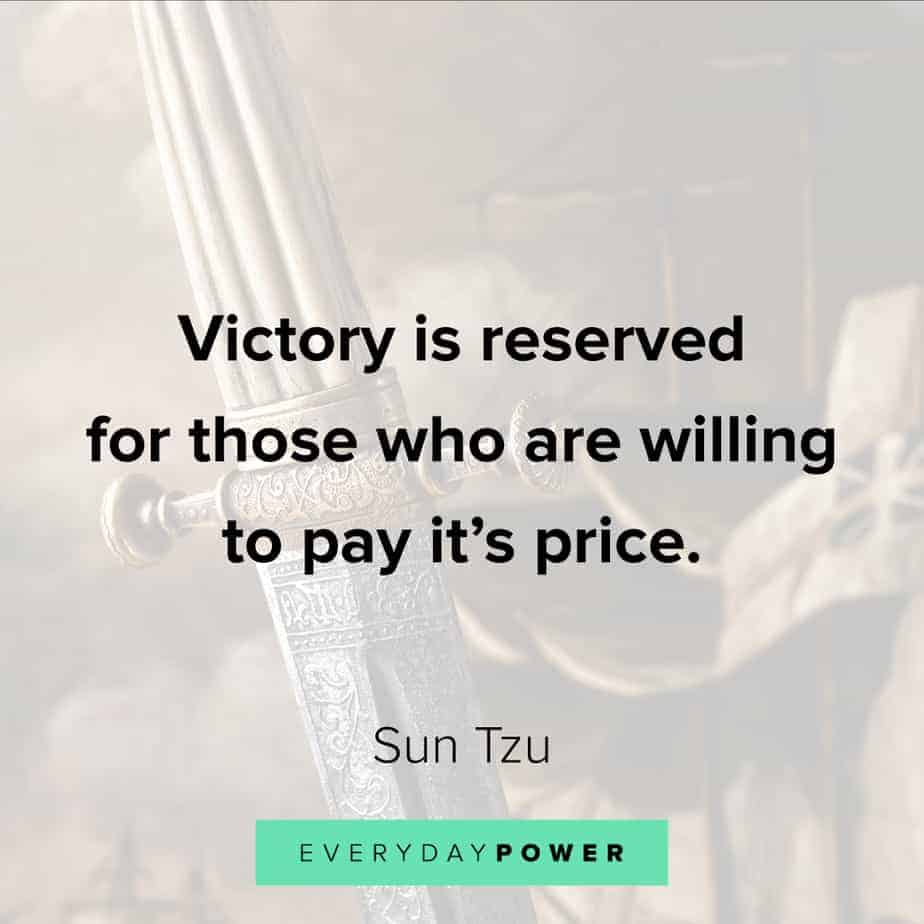 You might also like our list of war quotes from writers, politicians and more.
Warrior quotes to inspire and motivate you
11. "And now, born from the ashes, she's a warrior in bloodied black." 
― Amie Kaufman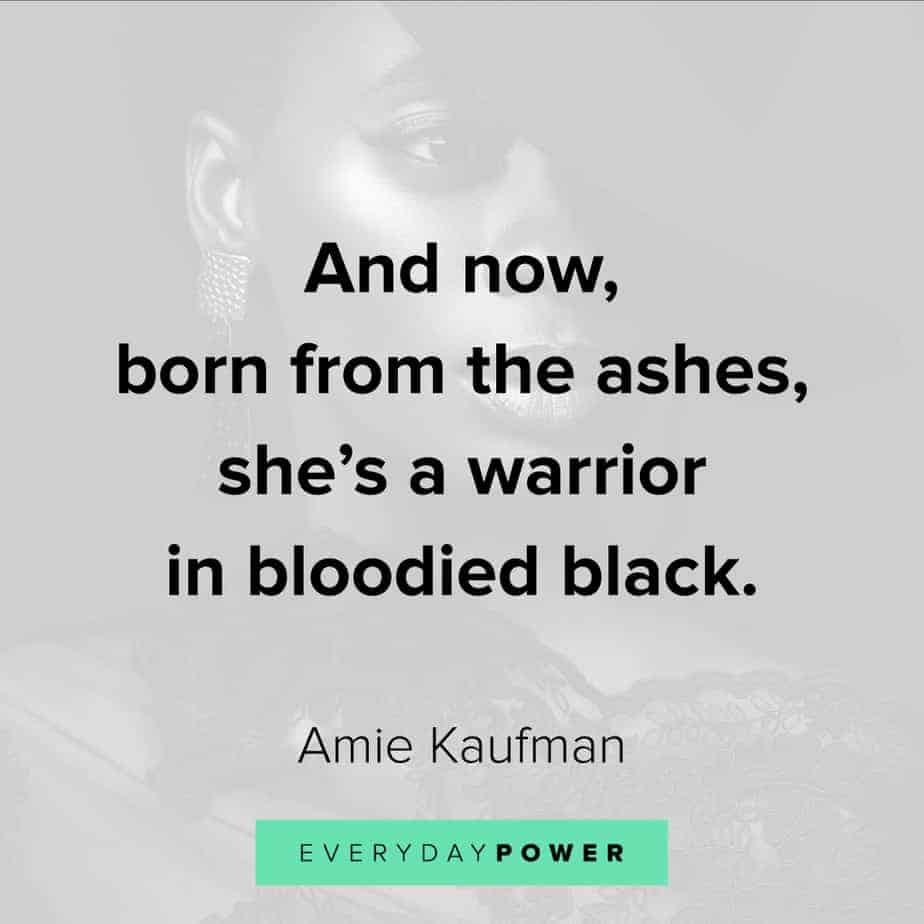 12. "Every single girl, whether we want to recognize it or not, is a warrior." – Marjorie Liu
If you're enjoying these quotes, make sure to read our collection of quotes for girls for young women of all ages.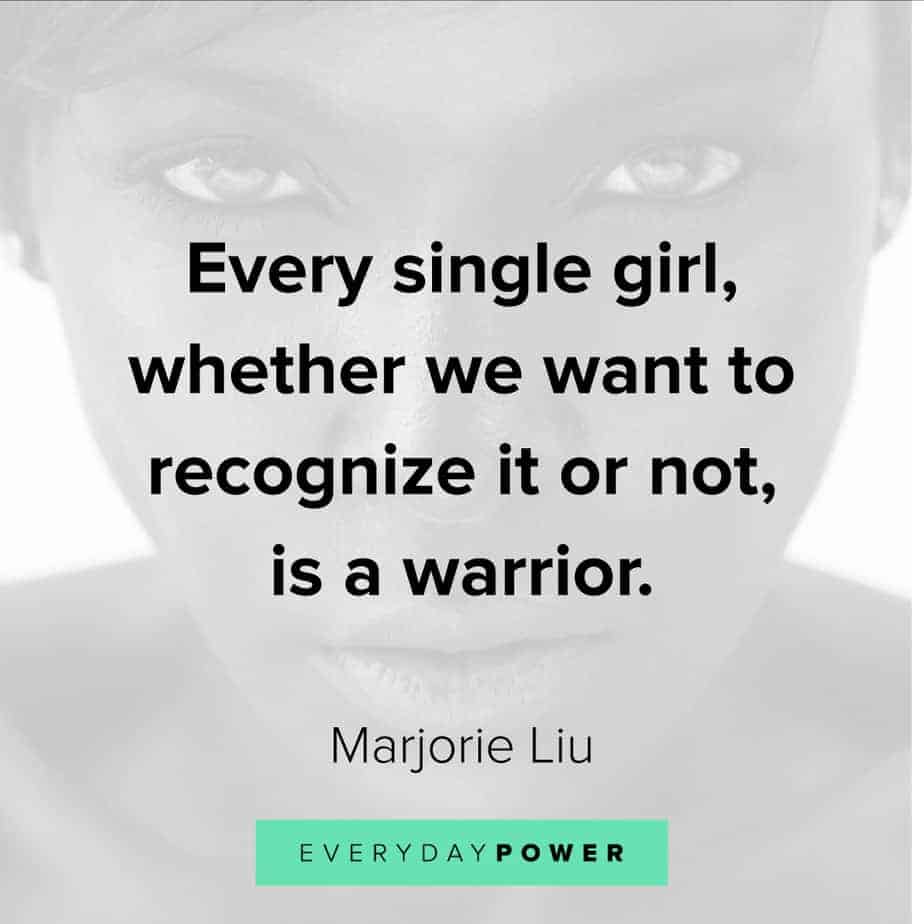 13. "It is not enough to win a war; it is more important to organize the peace." ― Aristotle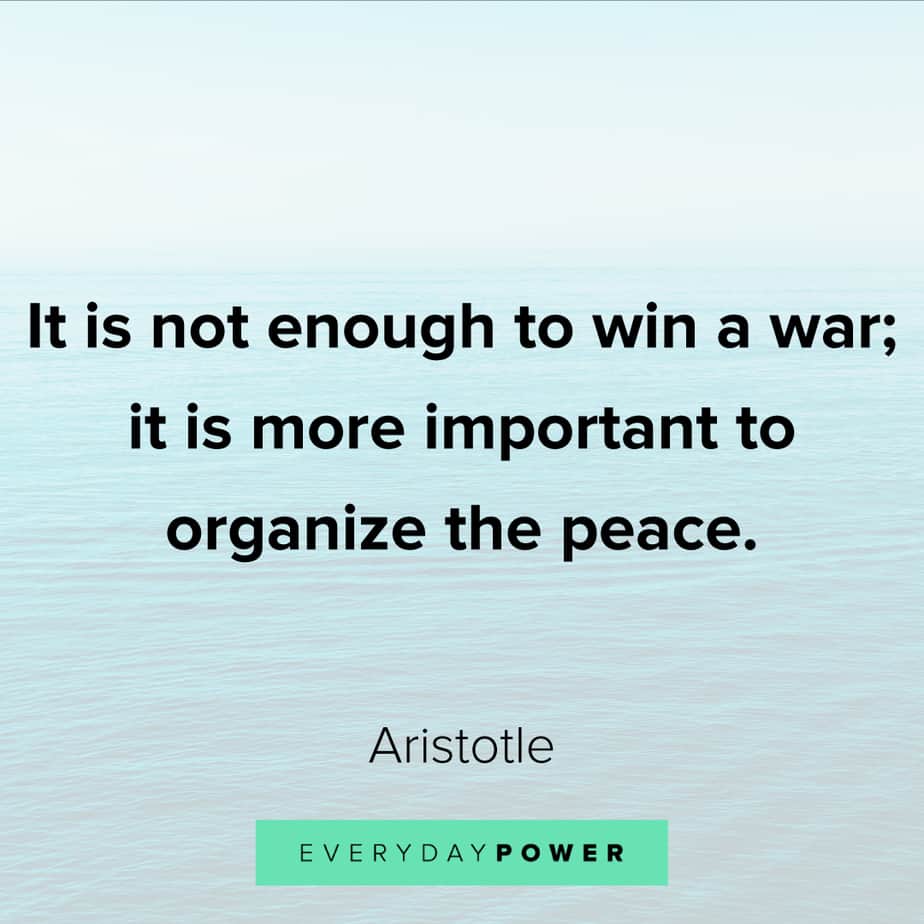 14. "A warrior has to believe, otherwise, he cannot activate his intent positively." ― Théun Mares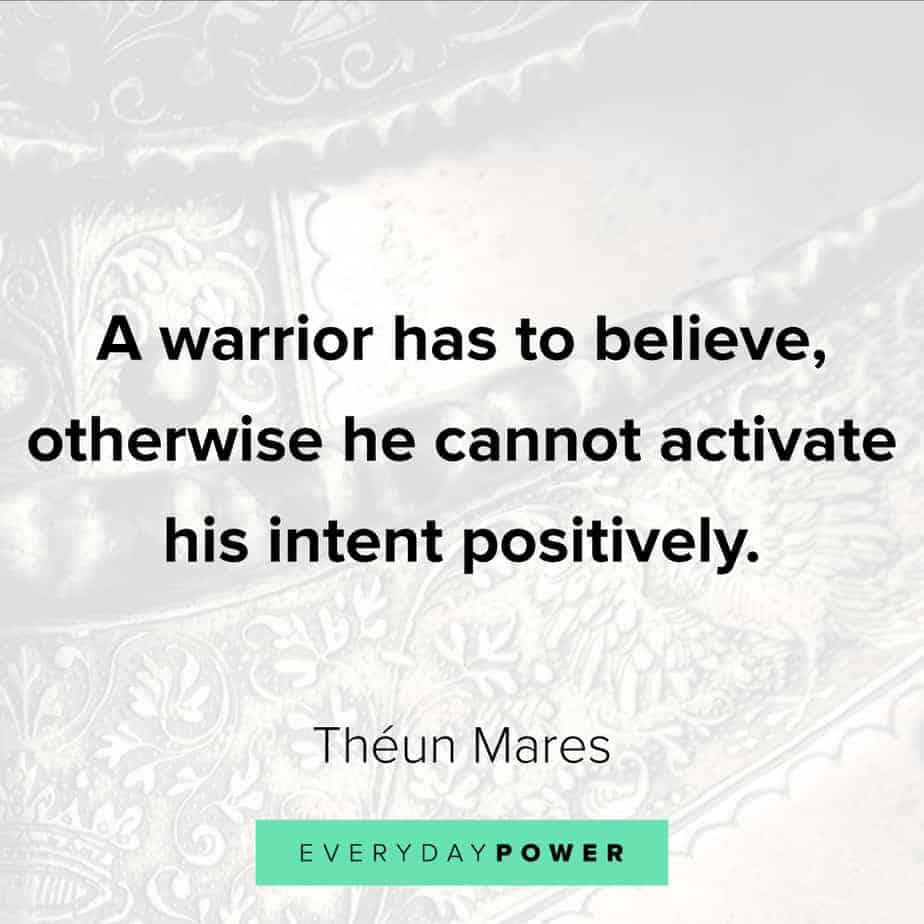 15. "Warriors should suffer their pain silently." – Erin Hunter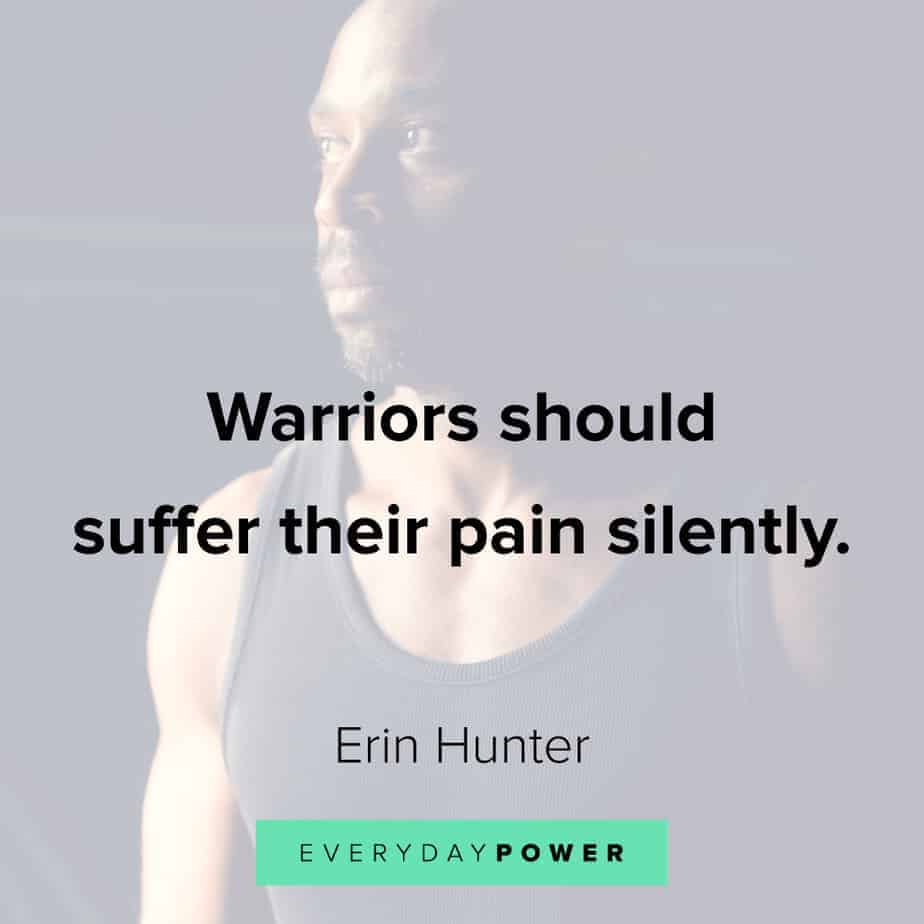 16. "To be a warrior is to learn to be genuine in every moment of your life." – Chogyam Trungpa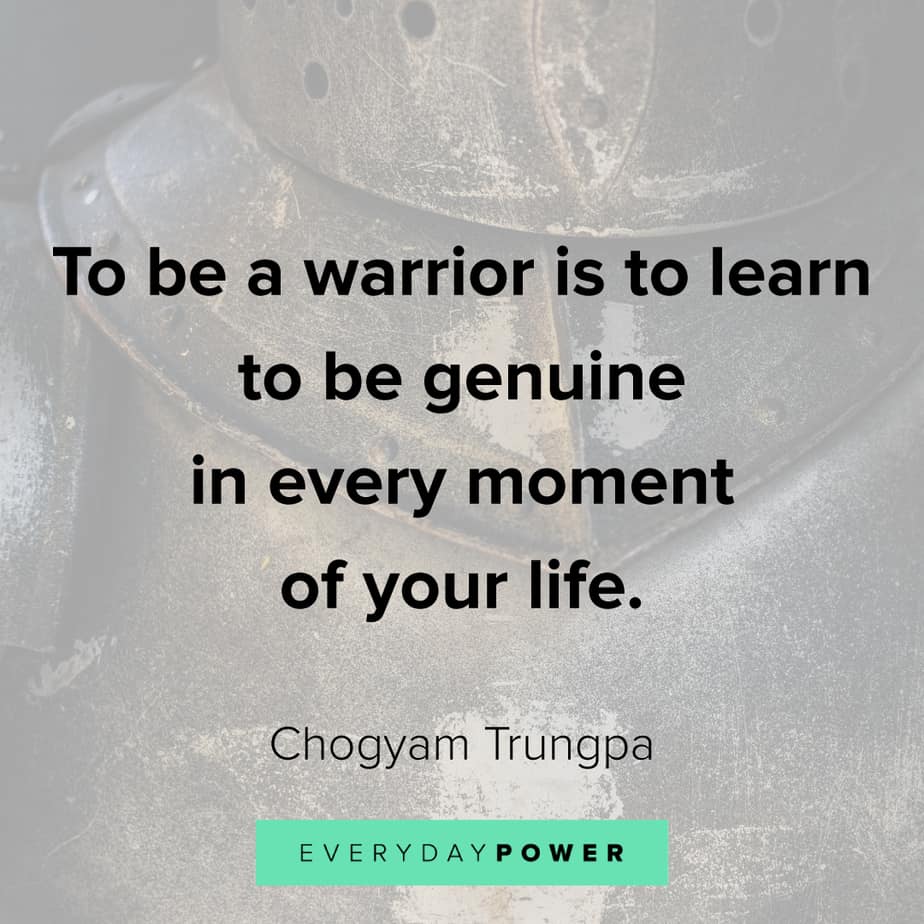 17. "The more you sweat in training, the less you will bleed in battle." – Motto of Navy Seals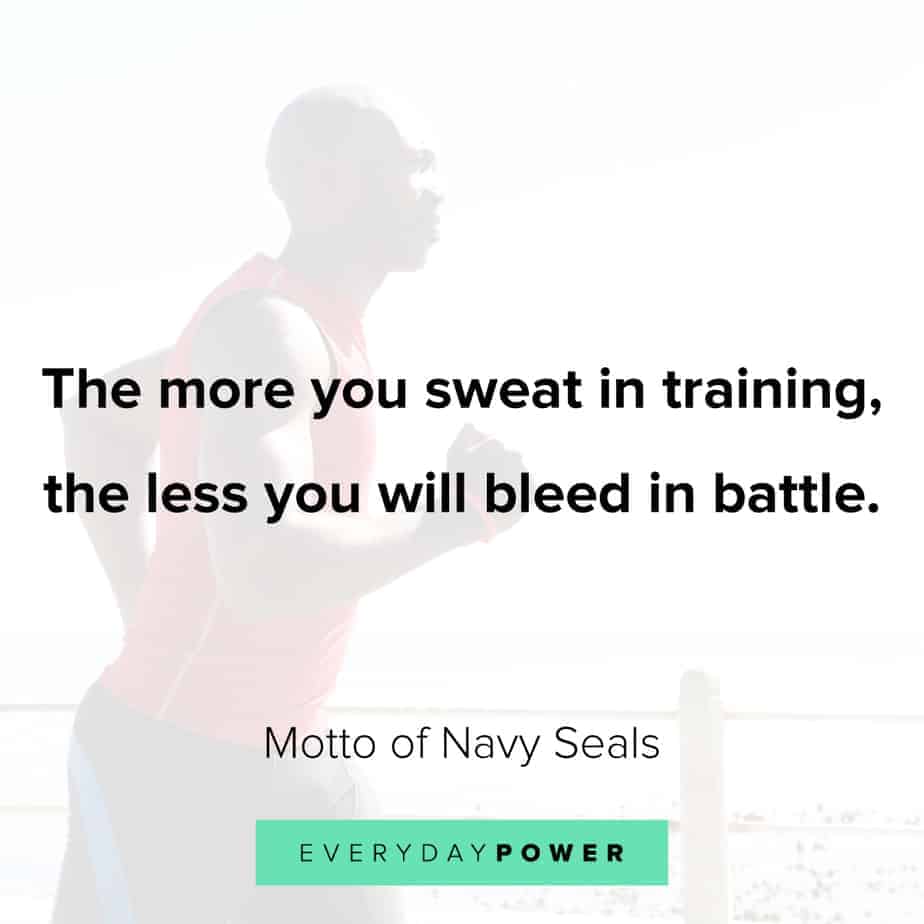 18. "A warrior accepts the challenges of life in true humility. No matter what his destiny may be, it can never be a cause for discontent, but a living challenge which it is his privilege to surmount." ― Théun Mares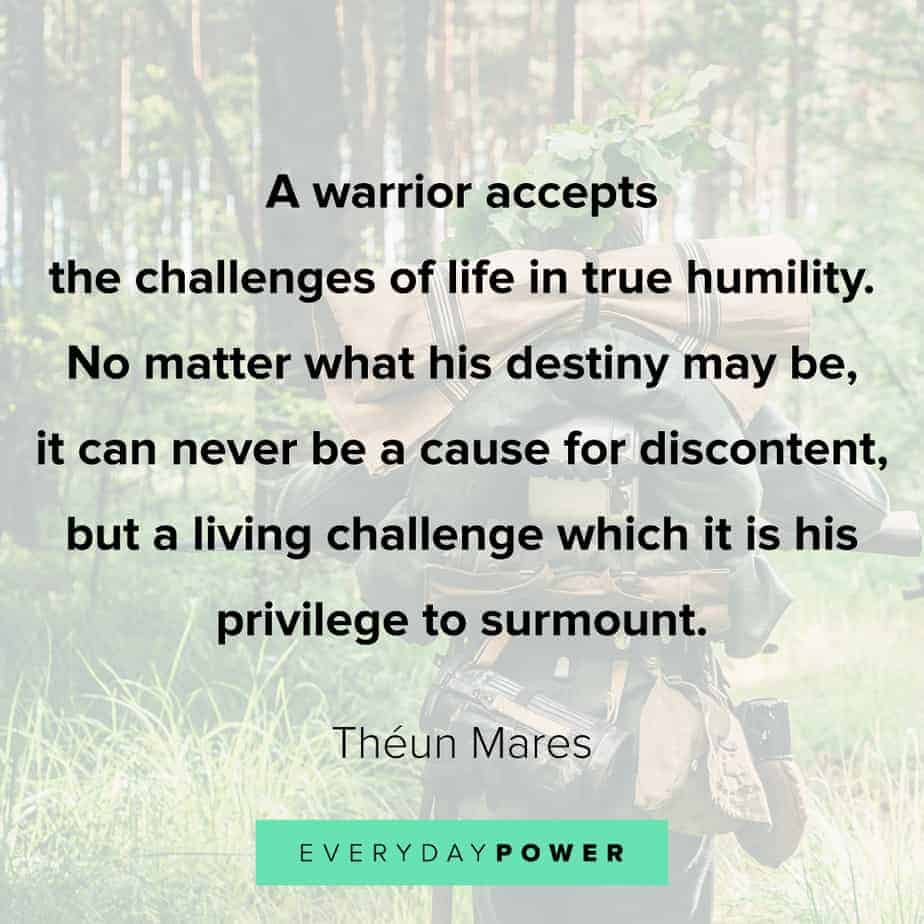 19. "A warrior lives by acting, not by thinking about acting, nor by thinking about what he will think when he has finished acting." – Carlos Castaneda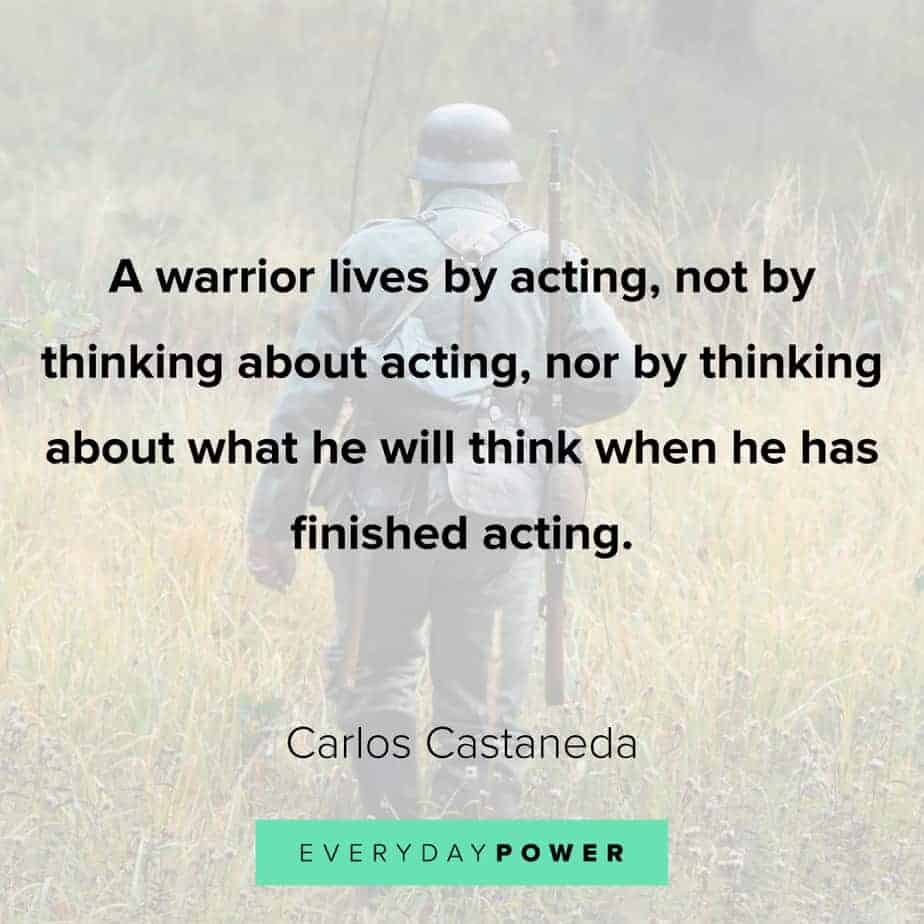 20. "Our greatest glory is not in never falling, but in rising every time we fall." – Confucius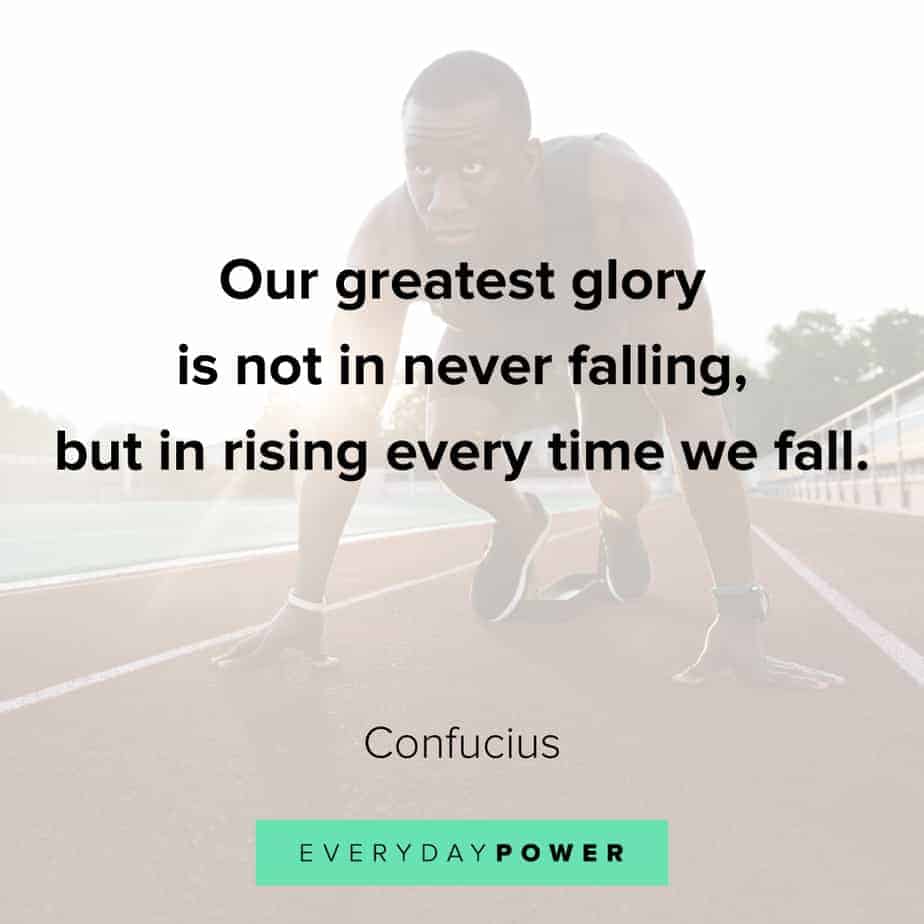 You might also like these Genghis Khan quotes to bring out the warrior in you.
Warrior quotes to help you overcome all your challenges
21. "A warrior does not give up what he loves, he finds the love in what he does." – Dan Millman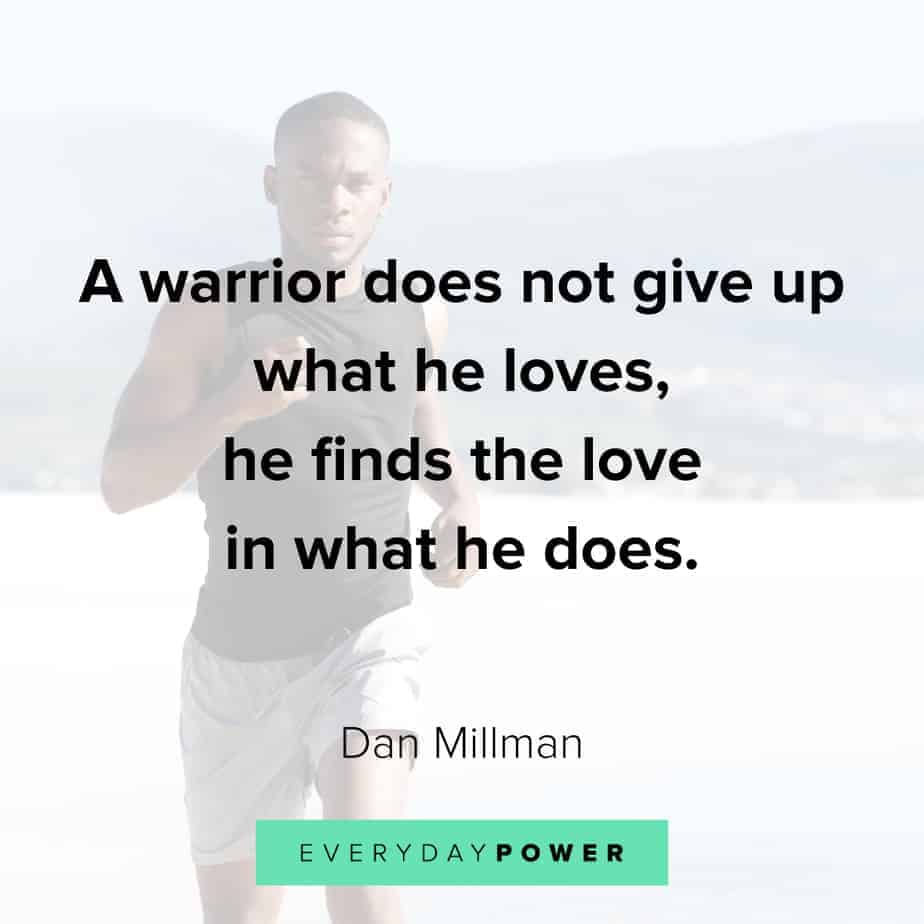 22. "One by one she slew her fears, and then planted a flower garden over their graves." ― John Mark Green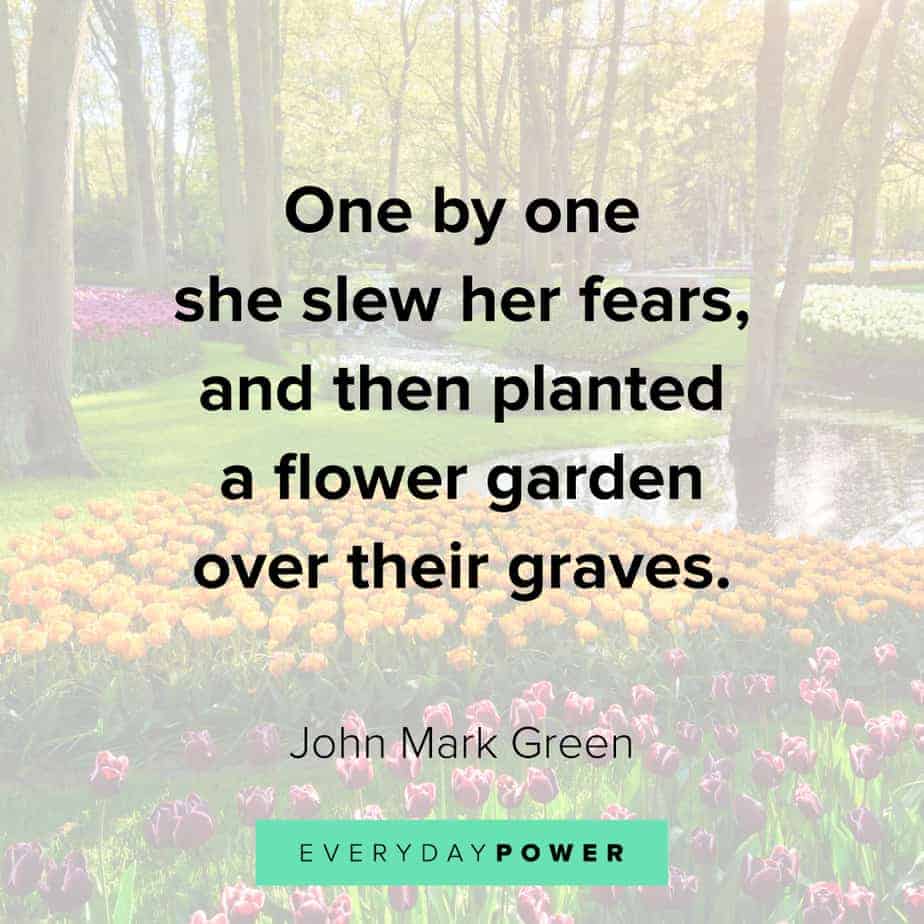 23. "Do not pray for an easy life, pray for the strength to endure a difficult one." ― Bruce Lee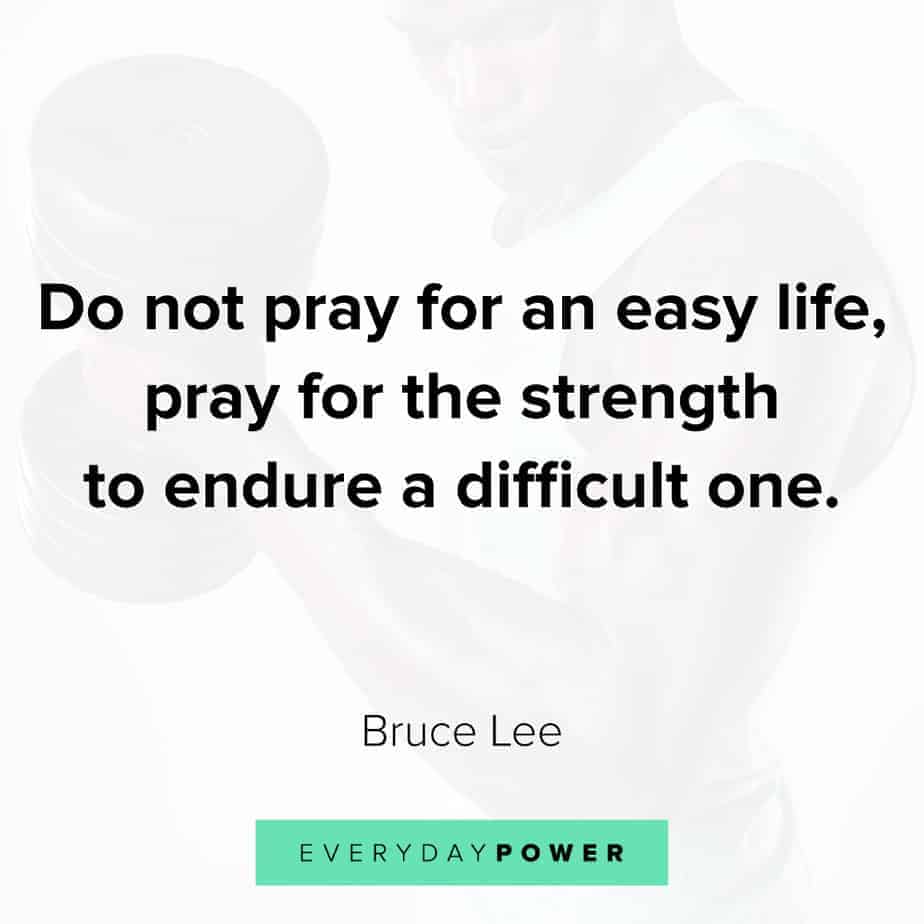 24. "The bravest warriors know when to retreat." ― Maureen Joyce Connolly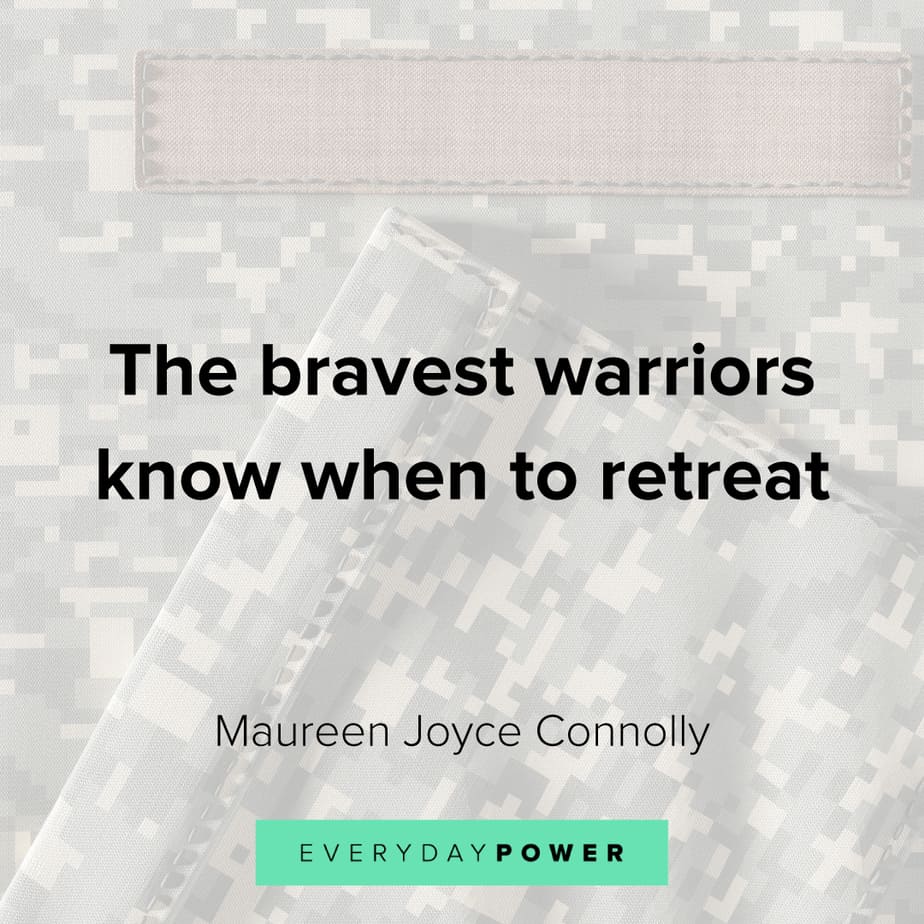 25. "A warrior seeks to act rather than talk." – Carlos Castaneda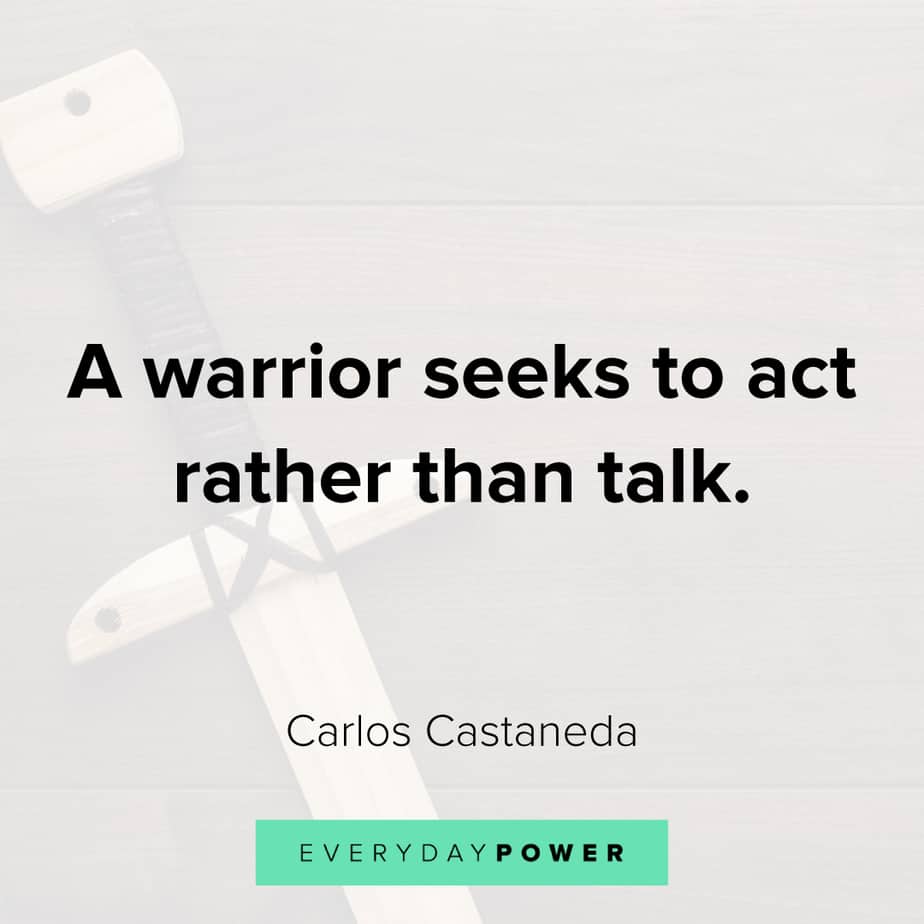 26. "I'm a warrior when it comes to pursuing roles." – Daniel Day-Lewis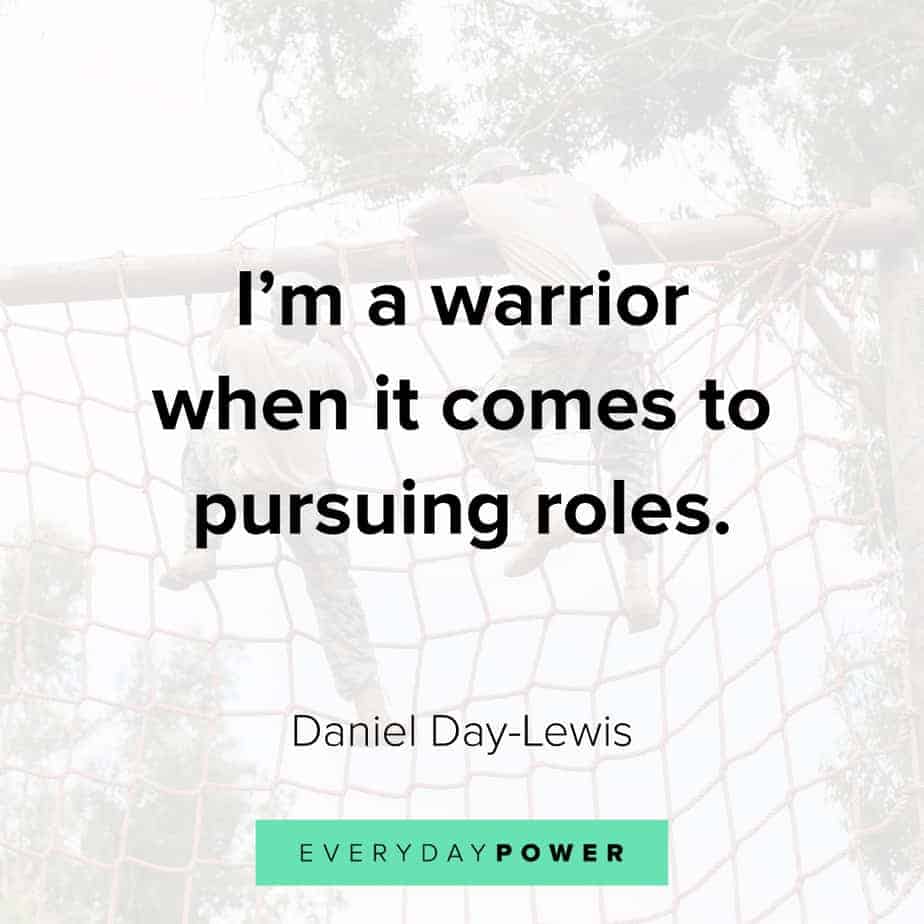 27. "A warrior must only take care that his spirit is never broken." – Shissai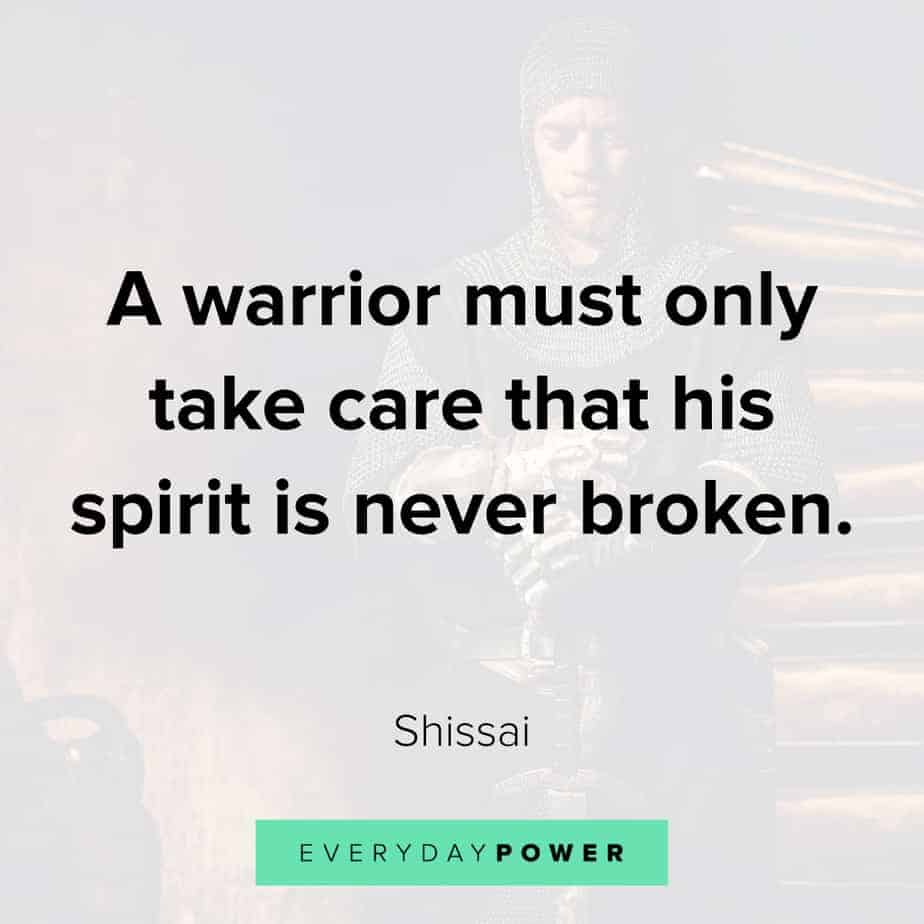 28. "A warrior has to believe, for belief is an essential part of his being." ― Théun Mares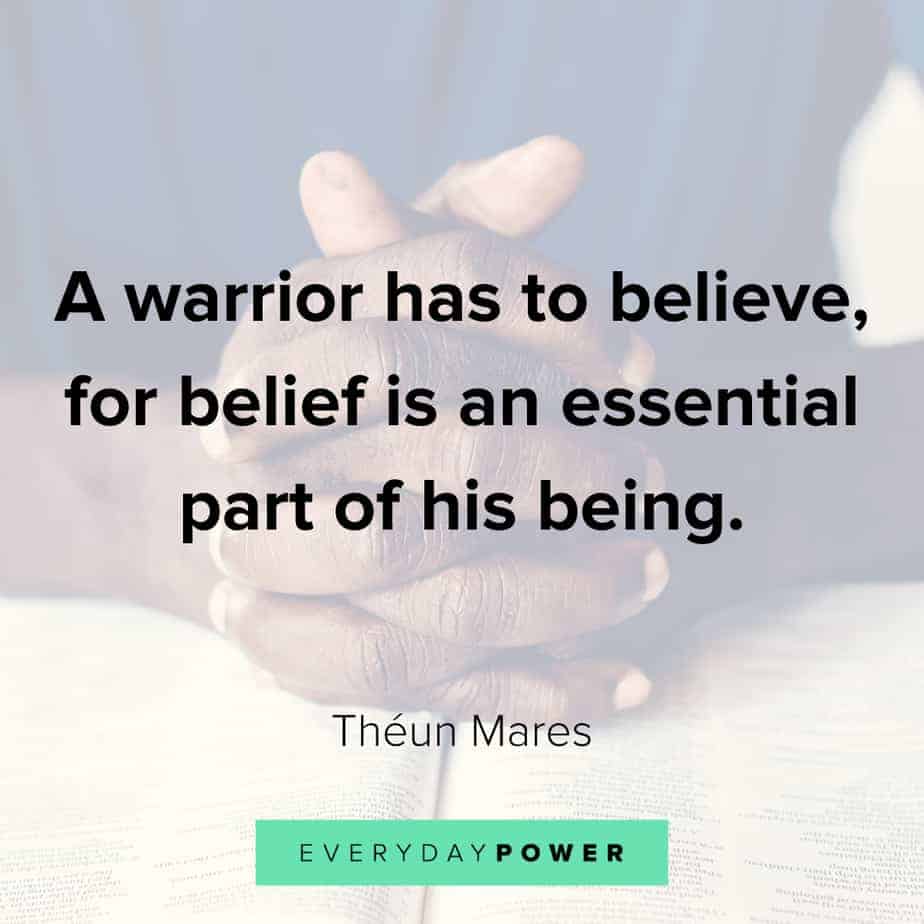 29. "We don't rise to the level of our expectations, we fall to the level of our training." – Archilochus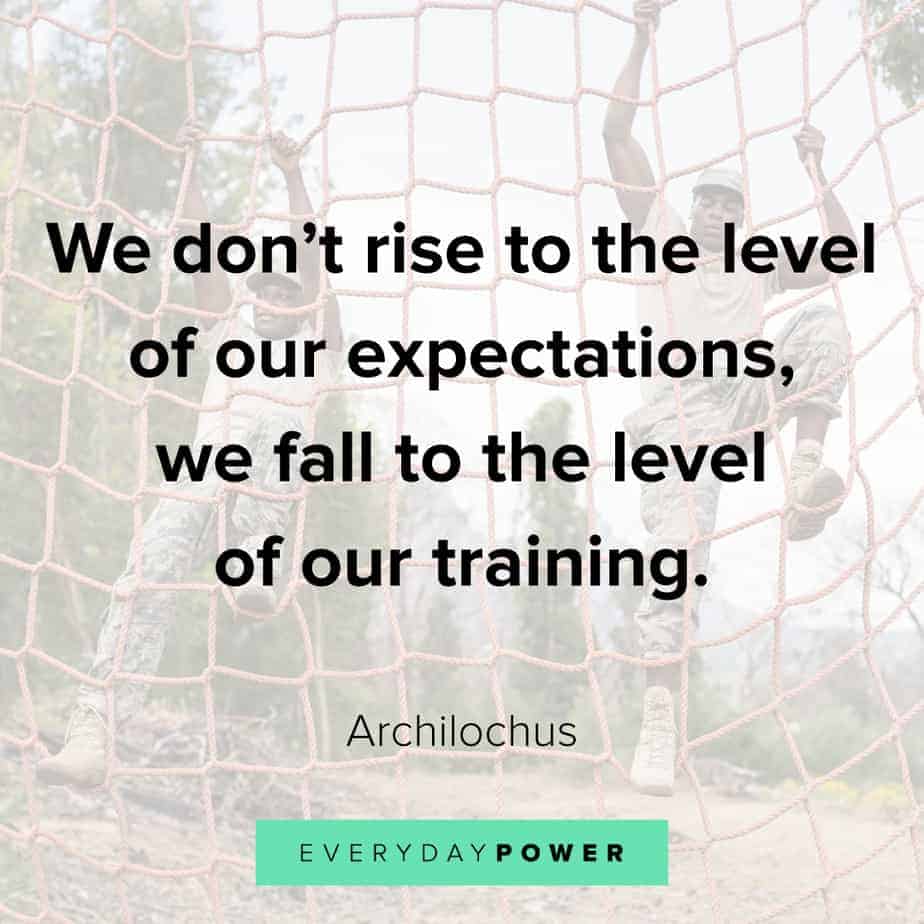 30. "Life can sometimes get the best of you but your state of mind determines your outcome." ― Sanjo Jendayi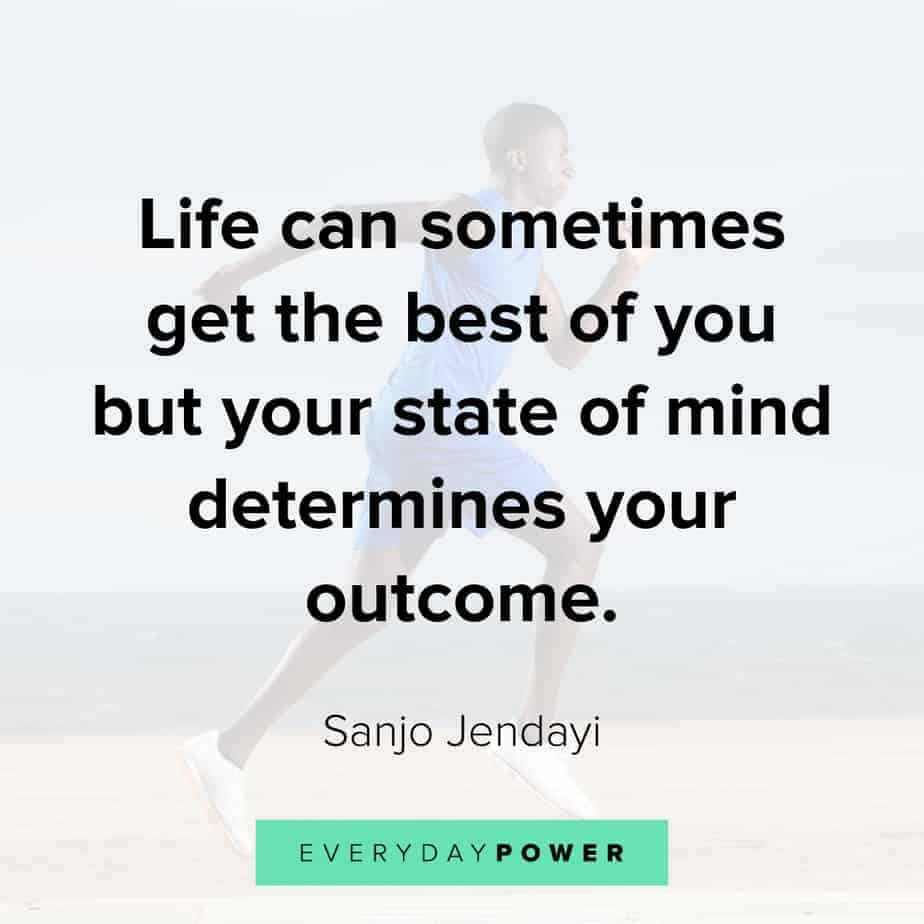 Also check out these powerful wrestling quotes that will inspire you to never give up.
Warrior quotes to inspire you to conquer life
31. "If you're a true warrior, competition doesn't scare you. It makes you better." – Andrew Whitworth
32. "Every great warrior must learn to endure and overcome the adversities of life." – Lailah Gifty Akita
33. "Go to the battlefield firmly confident of victory and you will come home with no wounds whatsoever." ― Uesugi Kenshin
34. "The only thing a warrior cannot fight is her own fierce nature." 
― Bianca Marais
35. "The two most powerful warriors are patience and time." – Leo Tolstoy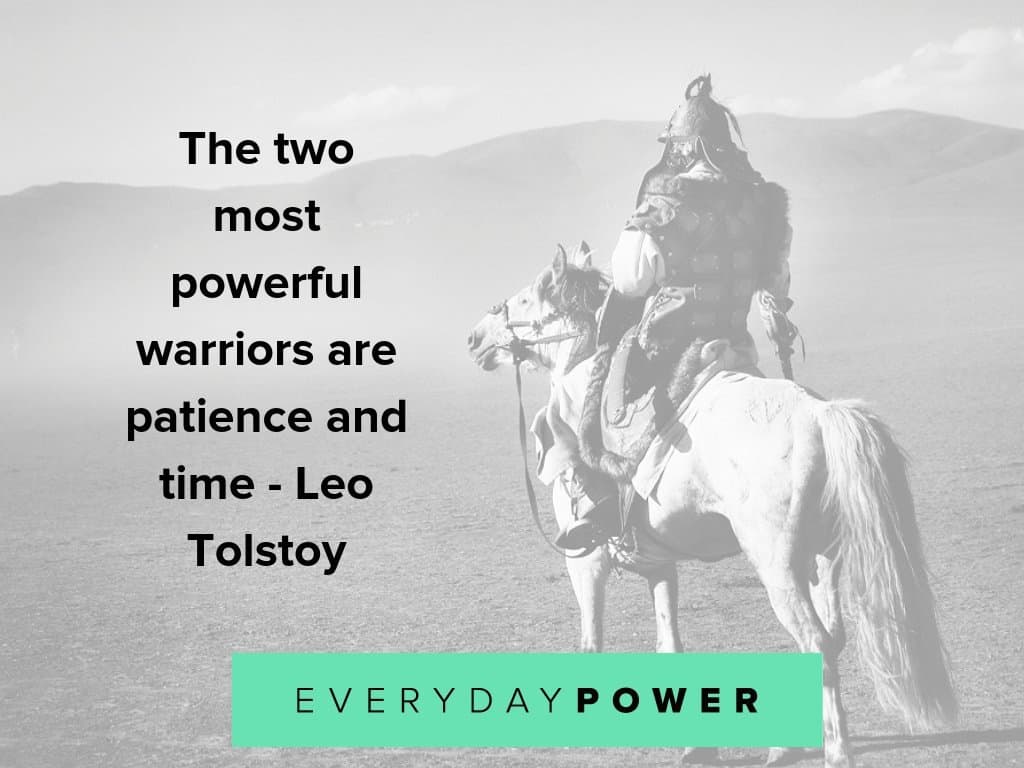 36. "All men are warriors. And life for everything in our universe is nothing but war." – David Zindell
37. "We chose whether to be warriors or to be ordinary." – Carlos Castaneda
38. "Never forget about your inner warrior; sometimes she's all you have" 
― Mozelle Barr Martin
39. "A warrior with a cause is the most dangerous soldier of all." – Michael Scott
If you're enjoying these quotes, make sure to read our collection of Michael Scott quotes from the hit show, The Office.
40. "The warrior must never get angry in war." ― Lailah Gifty Akita
Warrior quotes to make you braver
41. "Any great warrior is also a scholar, and a poet, and an artist." – Steven Seaga
42. "The successful warrior is the average man with laser like focus." ― Bruce Lee
43. "Ideas are the great warriors of the world, and a war that has no idea behind it is simply a brutality." – James A. Garfield
44. "He who conquers himself is the mightiest warrior." – Confucius
45. "Courage, above all things, is the first quality of a warrior." – Karl von Clausewitz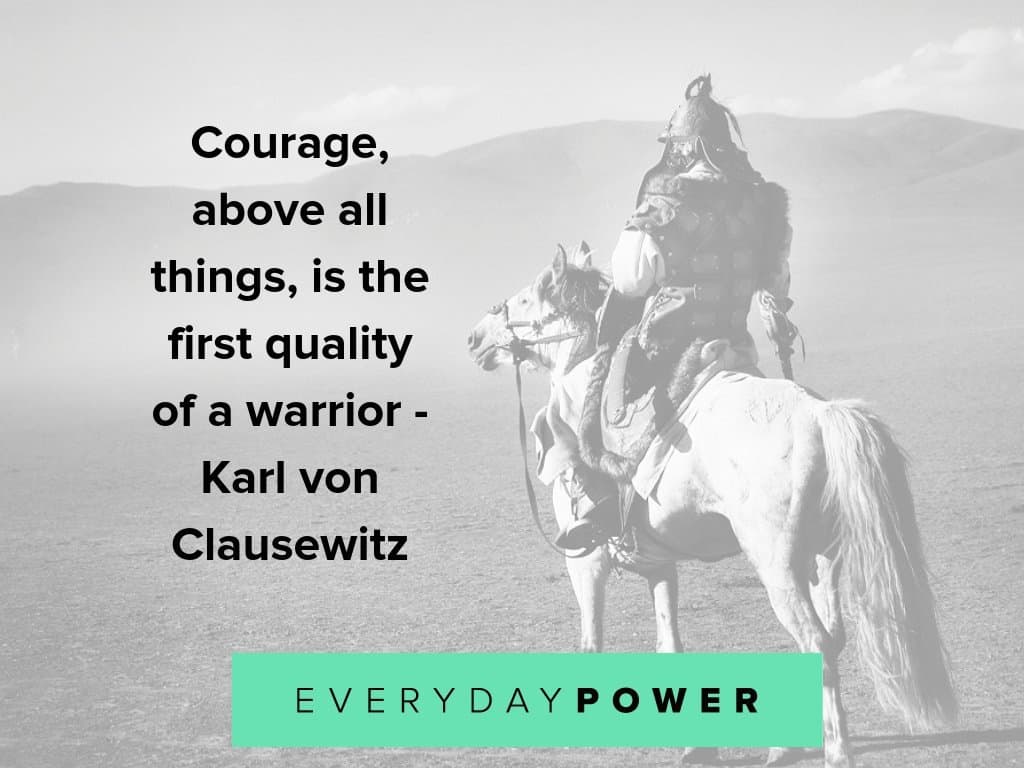 46. "You never know how strong you are, until being strong is your only choice." ― Bob Marley
47. "Within every woman exists a warrior. Really." ― Jessica Bennett
48. "Warriors do not win victories by beating their heads against walls, but by overtaking the walls. Warriors jump over walls; they don't demolish them." – Carlos Castaneda
49. "The path of the Warrior is lifelong, and mastery is often simply staying on the path." – Richard Strozzi-Heckler
50. "Being a WARRIOR is an ATTITUDE!!!" ― Santosh Kumar
If you're enjoying these quotes, you'll love our collection of attitude quotes that will set you up for success.
Warrior quotes to remind you of your strength
51. "I was on the path of the warrior, when I realized I was the warrior."― Neetal Parekh
52. "What you think of me does not change who I am."― Lailah Gifty Akita
53. "The warrior guided by the spirit serves humanity, the warrior without, serves the ego."― Soke Behzad Ahmadi
54. "Consider your goal like a war to win and use whatever strategies you know to win."― Bangambiki Habyarimana
55. "The quality of a conqueror is to be judged as much by what he spears as by what he spares."― Agona Apell
56. "Protecting yourself is self-defense. Protecting others is warriorship."― Bohdi Sanders
57. "With a blade at your throat, a well-connected uncle or a wealthy mother could not save you. Only you could save yourself."― Natalia Marx
58. "Take a chance and risk it all or play it safe and suffer defeat."― Pittacus Lore
59. "You're the hunter, the warrior. You're stronger than anyone else here, that's your tragedy."― Anne Rice
60. "The true warrior isn't immune to fear. She fights in spite of it."― Francesca Lia Block
61. "Cowards hide […] but warriors lie and wait […] the only difference is whether you're motivated by fear or purpose."― Neal Shusterman
62. "Never strike out of anger if at all possible, this will give your enemy the advantage and strengthen his resolve and psyche."― Soke behzad Ahmadi
63. "Be the hero of your children's story. Never let them believe for a minute that honor, courage and doing what is right is only reserved for other fathers and mothers."― Shannon L. Alder
64. "A Warrior of Light does not postpone making decisions."― Paulo Coelho
65. "Don't let hollow heroes distract you from saving yourself."― Nikki Rowe
Warrior quotes to make you strong
66. "Warriors train, everyone else works out." – Lahong Guro Earles
67. "Without a problem there is no solution. Without a mistake there is no correction. It is failure that gives possibility to progress and your adversary that allows mental and physical sharpening to arise." – Tagaturo Klement
68. "Let your plans be dark and as impenetrable as night, and when you move, fall like a thunderbolt." – Sun Tzu
69. "Make every move count. Pick your target and hit it. Perfect concentration means effortless flowing." – Masirib Jeff Elliott
70. "We sleep safe in our beds because rough men stand ready in the night to visit violence on those who would do us harm." – George Orwell
71. "Winning is not everything, but wanting to win is." – Vince Lombardi
72. "There are no extraordinary men… just extraordinary circumstances that ordinary men are forced to deal with." – Admiral William "Bull" Halsey
73. "The basic difference between an ordinary man and a warrior is that a warrior takes everything as a challenge while an ordinary man takes everything as a blessing or a curse." – Carlos Castaneda
74. "Do not regret a mistake in training. A mistake that is understood and can be corrected is worth more than any effortless perfection." – Tagaturo Klement
75. "Nothing can resist a human will that will stake its very existence on its purpose." – Benjamin Disraeli
These hero quotes will inspire you to take action and make a positive difference. Check them out.
Other warrior quotes and sayings
76. "Every man should lose a battle in his youth, so he does not lose a war when he is old." – George R.R. Martin
77. "The truth cuts like the sharpest knife I've ever known." – Tomi Adeyemi
78. "When one has nothing to lose, one becomes courageous. We are timid only when there is something we can still cling to." – Don Juan
79. "May the Warrior grant me a smooth course and a quick victory." – George R.R. Martin
80. "I am a warrior! he snapped. Beyond that, who I am depends on who you want me to be." – Dan Millman
81. "Be a Fearless Warrior, allow Love to be your shield." – Lady Alexis Essuman
82. "In times like these, we must be warriors." – Bethany Stahl
83. "The ultimate way to fight is to seem not to fight all." – Bangambiki Habyarimana
84. "A Warrior speaks truth that cuts sharper than winter cold." – Kevin Anytime
85. "The warrior knows the worth of the wilderness." – Lailah Gifty Akita
86. "A warrior knows that he is only a man. His only regret is that his life is so short that he can't grab onto all the things he would like to. But for him, this is not an issue; it's only a pity."
– Carlos Castaneda
87. "I guess I'm just a natural warrior." – Camille Paglia
88. "A responsible Warrior is one who has proved able to observe and to learn." –
Paulo Coelho
89. "Nothing can temper the spirit of a warrior as much as the challenge of dealing with impossible people in positions of power. Only under those conditions can warriors acquire the sobriety and serenity to withstand the pressure of the unknowable." – Carlos Castaneda
90. "A warrior knows that the farthest-flung star in the Universe reveals itself in the things around him." – Paulo Coelho
Which of these warrior quotes is your favorite?
To be successful in life, we must develop the mental toughness of a warrior. We must be fearless and ready to tackle any challenges and adversities that life throws at us.
Life doesn't happen to you, it happens for you. Hopefully, the above quotes have inspired you to become the hero of your life and those around you.
Which of the above warrior quotes was your favorite? Do you have any other quotes to add. Let us know in the comment section below.